FREE STANDARD US SHIPPING OVER $50🚚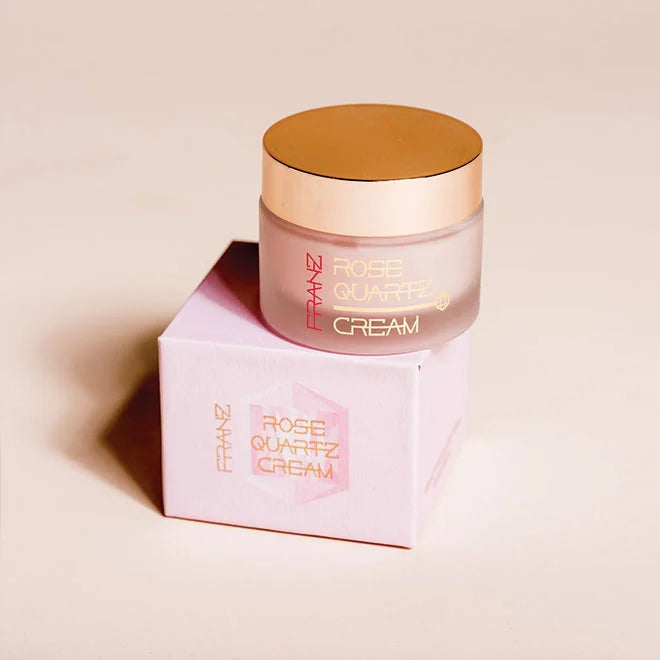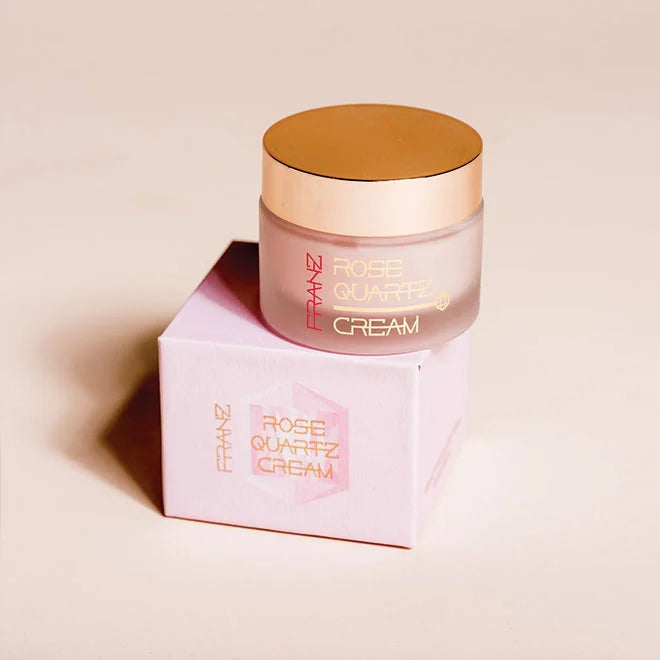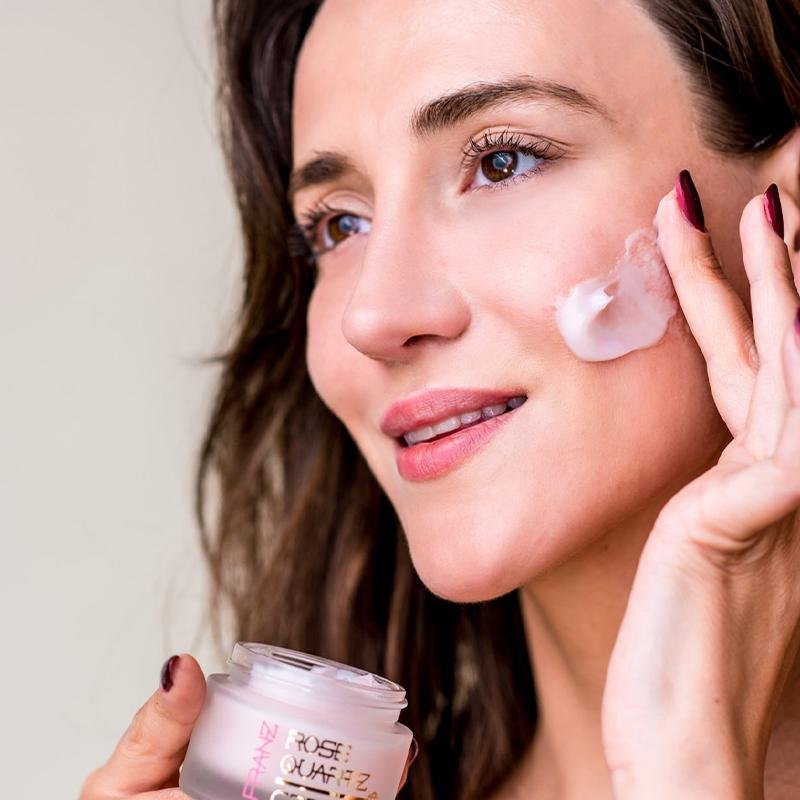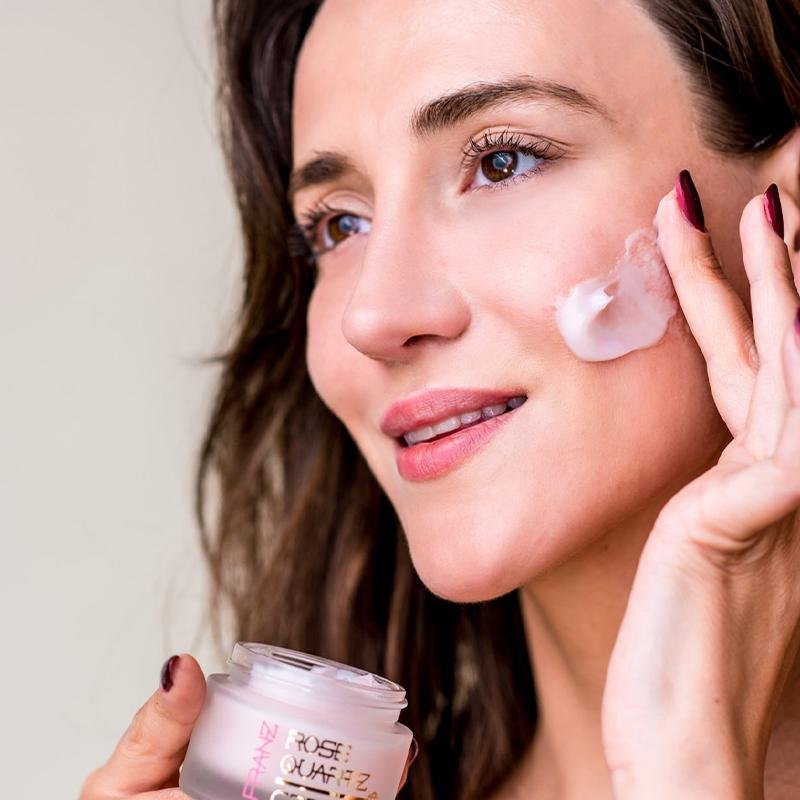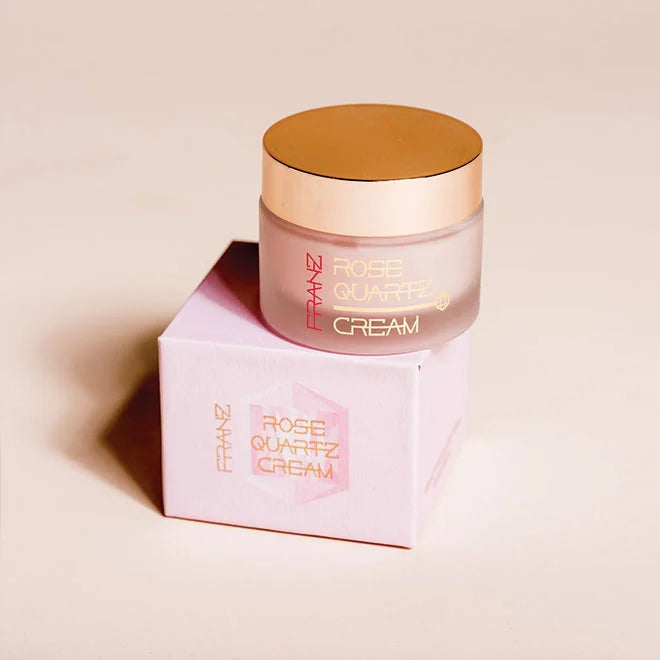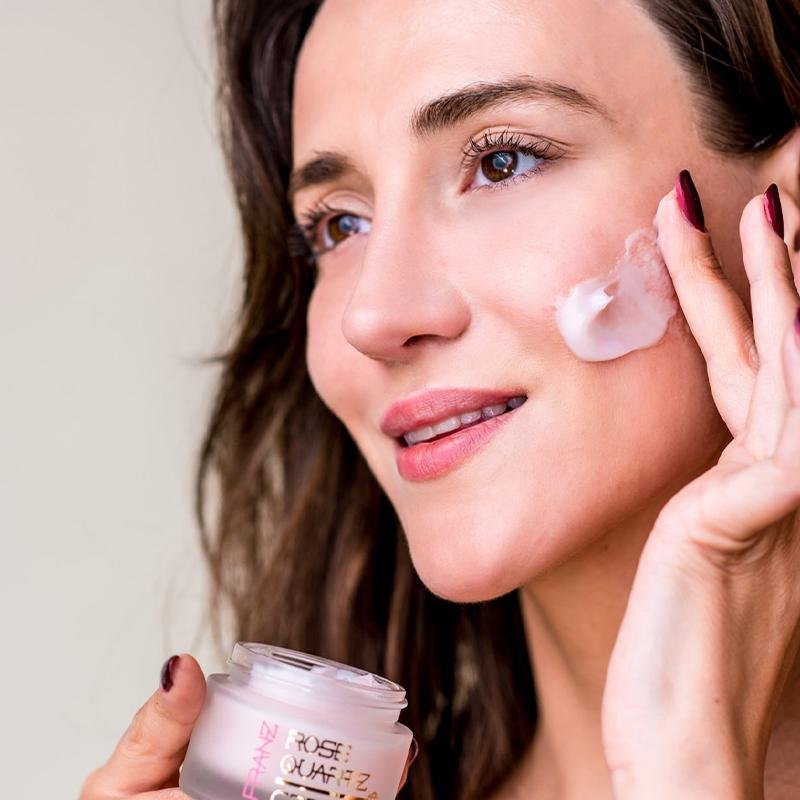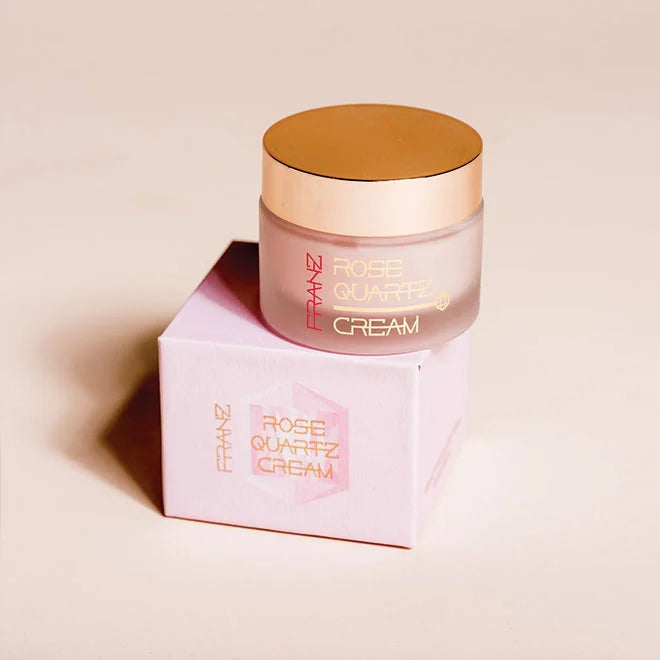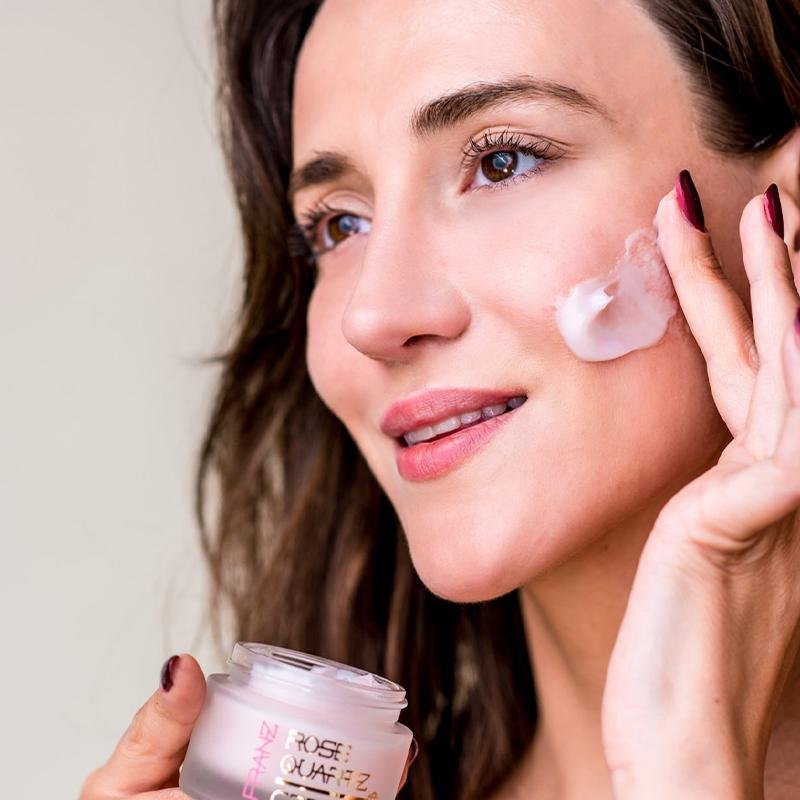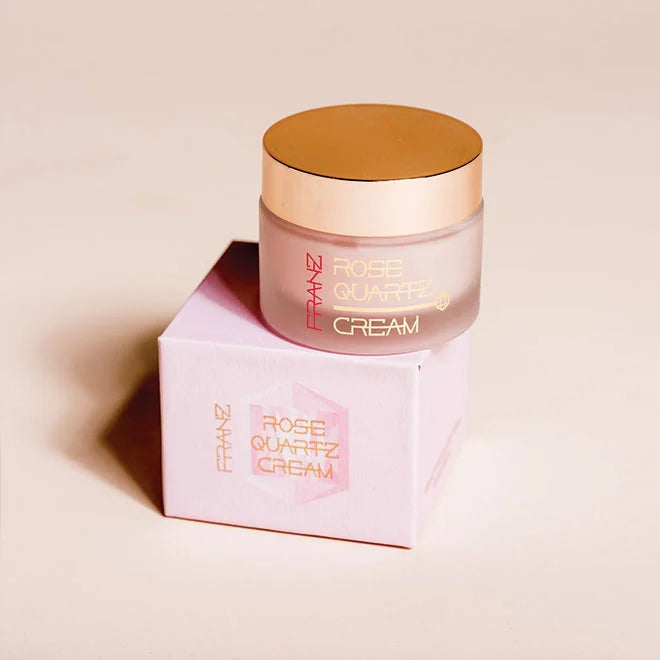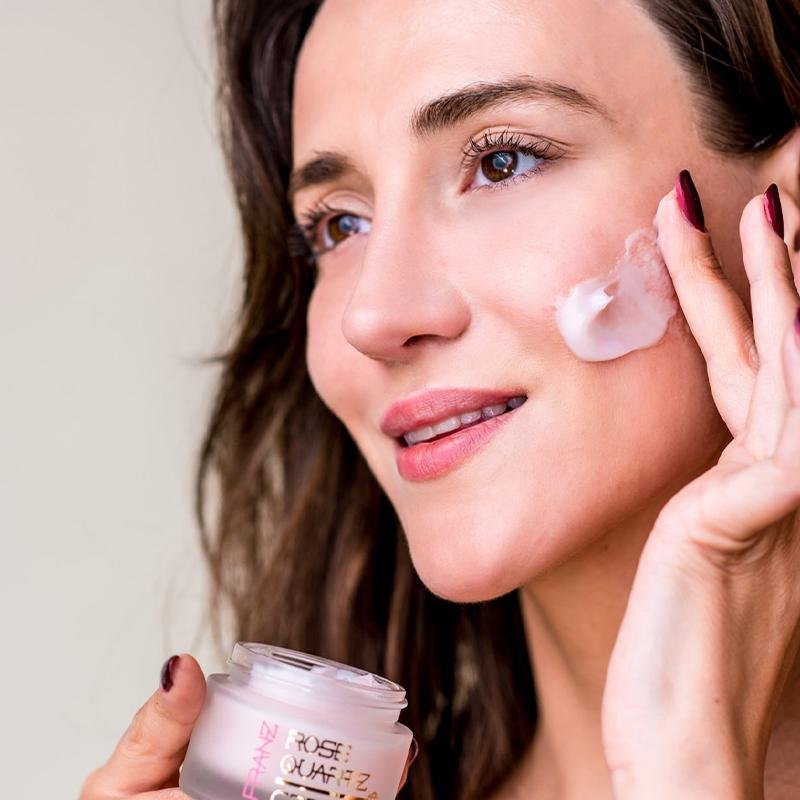 Rose Quartz Moisturizing Face Cream
This silky rose cream moisturizer hydrates and soothes your skin for a soft, even glow. Use it as a daily moisturizer for a boost of nutrients and anti-aging benefits or to relieve dry, irritated skin.

Key ingredients like rosewater, rose flower oil, and Centella Asiatica extract work together to reduce signs of aging and bring out your skin's natural glow.

You'll love the calming pink color, silky texture, and light, wild flower scent.
Read More
Nutrient-rich ingredients strengthen the skin barrier
Encourages collagen production and blood circulation for a radiant glow
Reduces hyperpigmentation and wrinkles
Softens and moisturizes skin
Protects against environmental damage
Soothes dry or irritated skin
Step 1: Fully cleanse and dry your skin.
Step 2: Smooth an ample amount of face cream over your entire face each morning and night. Focus on the areas that need extra hydration or soothing, such as dry or chapped skin.
Pro tips:
To optimize your skin in between mask sessions, layering is key! Apply Everyday Essence daily to clean, dry skin before applying the Rose Quartz face cream to lock in the moisture and protect your skin.
Take a moment to appreciate the natural rose aroma when applying the face cream — the high concentrations of natural ingredients will give you an extra boost.
Use daily between your Franz Microcurrent Facial Dual Mask sessions to supercharge your microcurrent treatment results.
Rosewater: A cleansing, natural anti-inflammatory ingredient that has been long-trusted for healing. Helps clean out pores and soothe dry or irritated skin.
Rose Flower Oil: Packed with antioxidants, vitamins, and minerals to gently soothe irritated skin and tame the production of free radicals, a fundamental cause of aging, while fighting hyperpigmentation and wrinkles.
Hyaluronic Acid Complex: Composed of varying molecule sizes: larger for hydrating the top layers of the skin and smaller for deeply penetrating hydration to support long-term healing.
Hydrolyzed Collagen: Stops and reverses the aging processes by restoring collagen production, leaving skin plump and firm.
Centella Asiatica Extract: Natural scar healer full of amino acids that promote collagen production, cell turnover, and blood circulation. Known as Tiger Leaf in Korea, this extract is long valued for its healing properties.
Made without parabens, sulfates (SLS, SLES, ALS), phthalates, cyclic silicones, oxybenzone, mineral oil, or formaldehyde.
SILKY DAILY MOISTURIZER, AS SOFT AS ROSE PETALS
Totally transformed skin starts here
#franzlove
A CLOSER LOOK AT THE INNOVATIVE
Rose Quartz Moisturizing Face Cream
Strengthens the Skin Barrier
Encourages Collagen Production
Tackles Dark Spots and Fine Lines
Soothes Dry, Irritated Skin
EARN REWARDS FOR YOUR SUPPORT
FRANZ FRIENDS
We take care of our friends! Join (y)our club to get incredible deals and be the first to know about new products, promotions, and events.
free standard us shipping off first order
$20 birthday gift to use any time