Lock Down Your Fall Skincare Routine With Skincare Essentials and Tips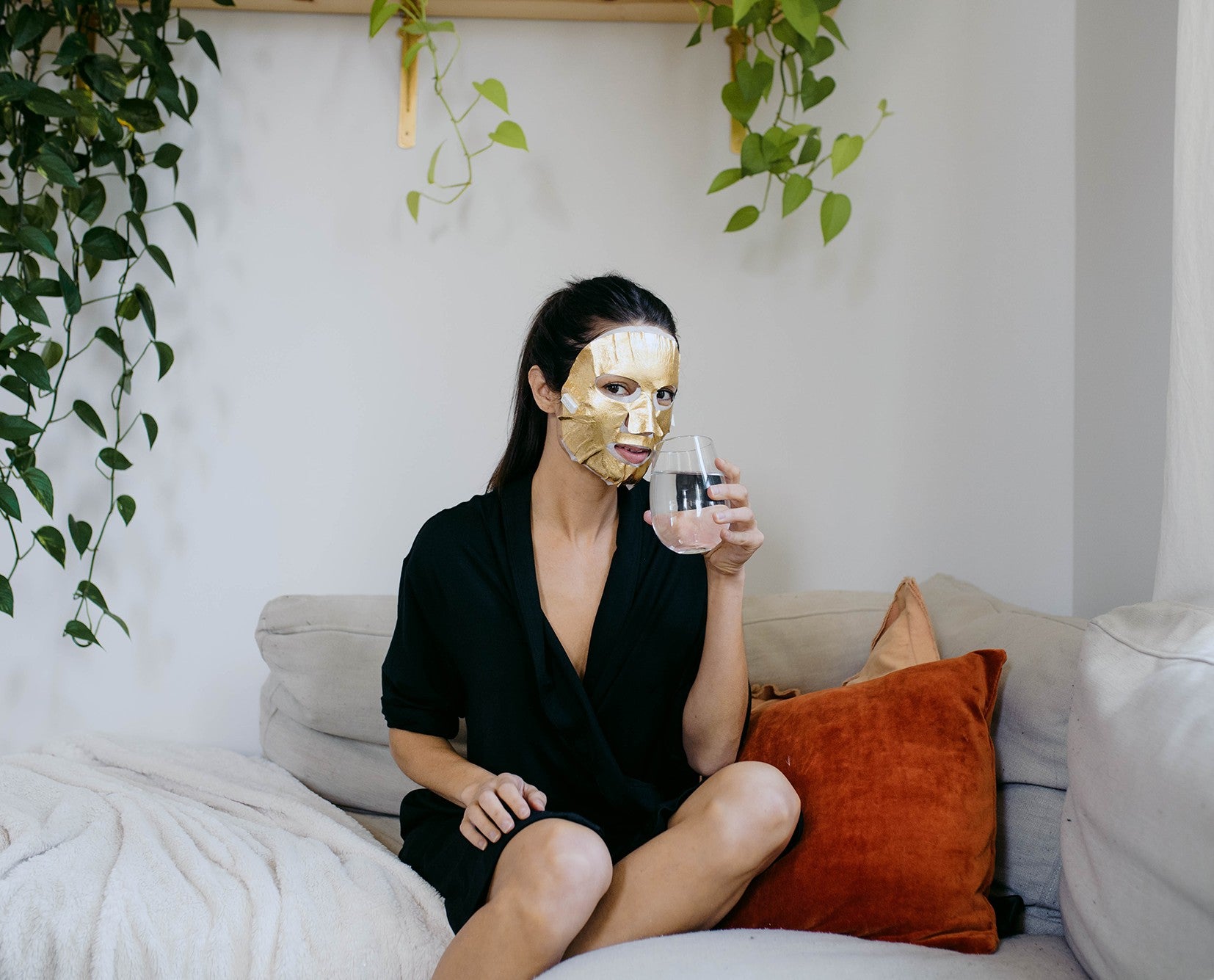 In this article :
Fall Skincare Essentials
As sunny days and cool nights signal a change in seasons, your skincare routine needs a shake up as well! In order to transition from summer to fall, first take some time to refresh and reset your skin. Anyone guilty of getting a bit too much sun out at the park or forgoing day moisturizer due to the heat? Hey, we all are! No one is perfect in their skincare routine. A little undoing of those "oopsies" and refreshing your skin is always key in the transition to a flawless fall.
Coming out of summer, there are a myriad of skin issues that need a bit of attention — mainly healing and hydration, the age-old issues. However, the transition from summer to fall is particularly important; while we feel the air getting crisper, no one tells your skin to start adjusting to a new season! During the summer, oily skin is generally due to the over production of sebum to counteract the heat and humidity. Then skin is caught in limbo, often causing breakouts and redness as the new lower temperature and inclement weather notoriously dries out skin. Basically, your skin is confused, and needs encouragement to get back on the correct path.
Our Top 2020 Fall Skincare Tips as it gets Cooler
#1 - Stem Cell Culture Medium Ampoule
To help your skin transition, we suggest you first reset and refresh, then begin your fall beauty routine. Stem Cell Culture Medium Ampoule is formulated with a groundbreaking 10% concentration of Human-derived stem cell culture. Your skin will be repaired from the cellular level, then reset by stimulating cell growth and differentiation and activating collagen & elastin synthesis.
Stem Cell Culture Medium Ampoule
How do stem cells help my skin?
Human stem cells play a crucial role in how the body heals itself. They are able to regenerate and renew into specific types of cells from muscle to hair follicles. This power-packed serum contains Growth Factors such as EGF (epidermal growth factor) and FGF (fibroblast growth factor), well known for their advanced regenerative, healing properties. Similar to how you build muscle at the gym, this serum encourages cell regeneration and adds protein for a fuller, supple look. Procollagen and Fibronectin are two powerful proteins that are naturally found in skin to help strengthen your skin's barriers to help lock in moisture. What does all of this do for you? Boosting your skin's ability to self-repair results in firmer, more youthful looking skin. This is also great for areas that need balancing. For example, use the ampoule after a day in the sun to stimulate healing, resolve acne scars, psoriasis, and dark spots, or to generally even your skin tone.
Once skin has been reset, CeramideNP comes to protect! It is an exceptionally pure lipid (fat) that contains the same structure as human skin. This compound is not only for reinforcing the lipid barrier for dry and aging skin, but also maintains the moisture balance on the surface of the skin. Ceramide production decreases with age, a key cause of dry skin and wrinkles.
#2 - Microcurrent Facial Dual Mask 
FRANZ Premium Microcurrent Facial Dual Mask (2 SETS)
This serum is made to be used alone or paired with any of our FRANZ Microcurrent Dual Masks to boost the healing, regenerating and moisturizing effects by helping the ampoule's nutrients penetrate the deepest layers of your skin. Our Intensive Two-Week Repair and Reset Program pairs Skin Stimulating Stem Cell Culture Medium Ampoule to be applied first under our award-winning FRANZ Premium Microcurrent Facial Dual Mask, used twice a week. The Stem Cell Culture Medium Ampoule works to reset and repair skin, as the FRANZ Premium Microcurrent Facial Dual Mask helps the serum penetrate deeper into skin and adds hydration and key nutrients.
You will see immediate results after the first use, and after two weeks skin will be noticeably firmer, smoother and even. For long-term maintenance we suggest using the Stem Cell Culture Medium Ampoule under any of our Microcurrent Dual Facial Masks once a week.
Say goodbye to a flaky(skin) fall and hello to showing off your natural glow all season long!