What Is Stem Cell Therapy and How Will It Help Your Skincare?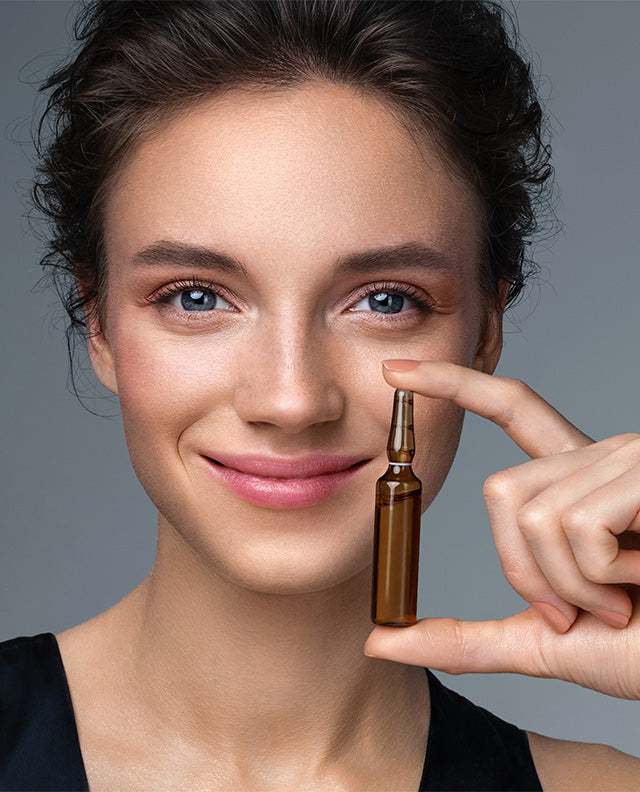 In this article :
Nowadays, and especially with the boom of social media, skincare plays a big factor in our everyday lives. There are various well-known skincare therapies, such as light therapy. Light therapy might seem like a great way to heal the skin, but there is an alternative that is even more impressive: stem cells. Stem cells are found inside the bone marrow and have the ability to grow into various types of blood cells. These cells are an innovative way to rejuvenate and heal the skin. Dermatologists are now using them to improve skin appearance, fight wrinkles, and so much more.

These are the same stem cells that you may have heard about in terms of medical research for treating certain types of cancer and diseases like Alzheimer's. In the modern-day, you can pick up skincare products like serums, creams, ampoules, and more that contain those same stem cells.

shop stem-cell ampoule

BENEFITS ASSOCIATED WITH STEM CELL THERAPY

According to scientific and medical research, there are many health benefits when using stem cell therapy (also known as regenerative medicine). These vary from esthetics to, presumably, finding out why and how birth defects and other degenerative conditions come about. It is foreseen that someday stem cells will be used to create new tissue and help battle various illnesses, such as cancer, Alzheimer's, lymphoma, neuroblastoma, etc. In other words, stem cells are a repair mechanism for the body.

Esthetics Benefits:

Currently, stem cells have been demonstrated to be an effective skincare method, and not only do they improve health, but also esthetics. This new therapy will help individuals looking to:

Reduce dark spots
Reduce Wrinkles
Alleviate the appearance of temporary redness
Rejuvenate the skin through its anti-aging properties
Assistance with the promotion of evenly toned skin
Stimulate skin cell regeneration
Help with ensuring the skin looks firm and taut

And more!

How Does It Work?

We have talked about stem cells and some of their benefits, but how do they work? As mentioned above, stem cells are the body's repair mechanism, so their primary function is to aid the body in recovering and staying healthy.

Stem cells are known to be immature cells. The magic behind the health benefits when using stem cell therapy is that once matured, they can adapt and transform into different types of specialized cells that support the body as needed, while also creating new cells. In other words, they generate healthy cells and replace diseased cells.

The specialized cells can serve as blood cells, skin cells, tissue-specific cells, etc. This is the only cell in the human body with the ability to do such things.

TYPES OF STEM CELLS

A common question about stem cells is, "How many types are there?" Scientists have found a few types of stem cells. The main 4 are:

Embryonic Stem cells: this type of stem cell is found in embryos between one to seven days old. The interesting fact about this type of stem cell is that it is known to be pluripotent. This means that the cells can multiply and become specialized cells to function various parts of the body, as needed

Adult Stem Cells: most commonly found in bone marrow and fat

Perinatal Stem Cells: these are found in the amniotic fluid and umbilical cord blood

Induced Pluripotent Stem Cells: these types of cells start as adult stem cells but are then engineered and experimented on in a lab to gain the additional properties of an embryonic stem cell. This type of stem cell is critical, as it helps scientists with more in-depth research on the topic

RECOMMENDATIONS

While stem cells have great benefits, studies are still being done to get a better understanding of their potential and how they work. It is highly recommended to do extensive research and contacting a specialist before deciding whether or not to use it.

At FRANZ Skincare, we understand the needs and concerns of our customers and we are here to help. Our stem cell ampoule is FDA-approved and ethically sourced, thus, providing a thorough skincare healing therapy. We only use cultures derived from human-adipose skin cells. As a whole, human stem cells are too large to use safely in skincare.

So How Do We Do It?

Our team has broken down the stem cells into a culture derived from the media. This still contains all the beneficial growth and regenerative factors that will assist in healing, without actually using the whole cell.

Want to Learn More?
At Franz Skincare, we are industry professionals ready to assist our patients with the best and most up-to-date skin care methods. Our stem cell ampoule uses a 10% concentration of skin cell culture containing all the growth factors that help provide a glowing, vivid, and healthy appearance to the skin.

Contact us today for any anti-aging skincare, microcurrent facial, and face serum products.