The DNA of Skincare: Adenosine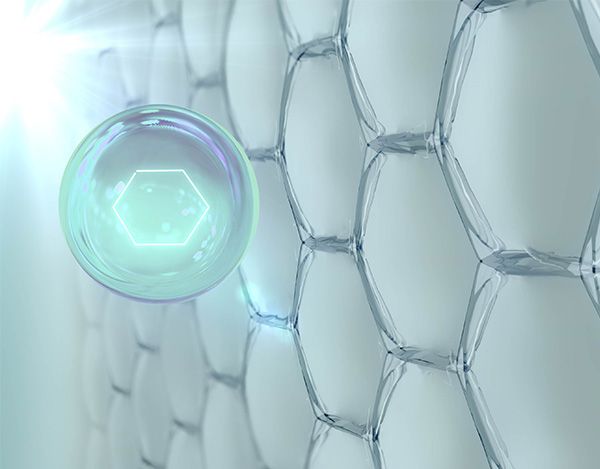 In this article :
Adenosine - the Anti-Aging & Anti-Wrinkle Powerhouse for your Skin
At FRANZ Skincare, the science behind our beauty tech is what sets it apart. After all, we do offer the world's first microcurrent face mask. So, it may be no surprise that we're obsessed with the ingredients that go into our skincare that are delivered through our innovative Tissue X system. Since we don't expect everyone to be as science obsessed as us, we're introducing a new series of posts called The DNA of Skincare, breaking down active skin care product ingredients we're obsessed with for overall improved skin. Consider us your skincare ingredients dictionary. Today we're breaking down everything you need to know about the anti-aging, skin-restoring, skin-soothing powerhouse: Adenosine.
What is Adenosine?
Adenosine is an innovative ingredient in skincare and is a pretty new addition to the skincare market. It is a major player in our most powerful anti-aging mask: Saint 21, because it is a proven anti-wrinkle ingredient derived from yeast, with anti-aging, restorative, healing, skin-soothing properties.
What are the benefits of Adenosine?
Adenosine is naturally occurring throughout the body and has the power to energize skin's surface for a smoother and younger appearance. It works well with most other active ingredients. Adenosine's soothing properties come from its anti-inflammatory effects. Adenosine also supports the stimulation of collagen production for faster healing, tissue repair and plump skin.
What are the side effects of using Adenosine?
Because Adenosine is naturally occurring, it does not cause irritation or sensitivity, unless, like any ingredient, you have a known allergy to it.
What skin types benefit from Adenosine?
All of them! Whether you have normal skin, sensitive skin, oily skin, dry skin, or combination skin, adenosine is an ingredient you can benefit from. Because of its strong anti-aging properties, our best anti-aging products are powered by this great ingredient.
How is Adenosine used in skincare products?
Adenosine is found in many forms such as creams, serums, and night creams. It powers our deepest anti-aging mask, Saint 21. It also helps power our eye and neck masks and other eye products considering its ability to smooth wrinkles and activate skin for a smooth, more youthful appearance.