The DNA of Skincare: Caffeine infused Skincare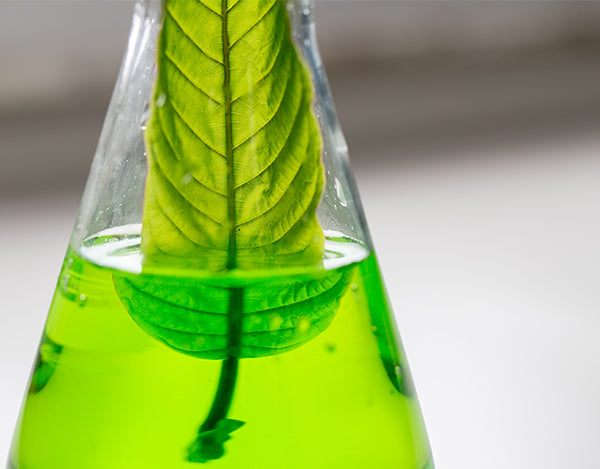 In this article :
What's the Buzz Around Caffeine in Skincare?
At FRANZ Skincare, the science behind our beauty tech is what sets it apart. After all, we do offer the world's first microcurrent face mask. So, it may be no surprise that we're obsessed with the ingredients that go into our skincare that are delivered through our innovative Tissue X™ system. This series "The DNA of Skincare" discusses the active skin care product ingredients we love to build overall improved skin. Consider us your skincare ingredients dictionary. Today we're breaking down the unique benefits of caffeine in skincare.
What is Caffeine?
Just like your morning latte, caffeine in skincare awakens your skin and gives it new life… though not literally. How caffeine works to benefit your skin is definitely not the same process as drinking your morning coffee (as much as we would love for our caffeinated beverages to be helping our skin). Caffeine is a stimulant, which in skincare is about improving circulation, bringing with it a host of benefits that make it a great ingredient when used properly.
What are the benefits of Caffeine in Skincare?
We use caffeine in a few of our products for a few key benefits. When caffeine is added to products added topically to the skin, we can see benefits like:
Decreasing Puffiness / Anti Inflammatory
Because caffeine stimulates blood flow, improves circulation, and constricts blood vessels, it's a great active ingredient to use topically to address puffy eyes.
Decreasing Cellulite
Similarly to decreasing puffiness, increased blood flow stimulates the removal of the fatty acid which causes cellulite. However, it's worth noting this is merely topical and you shouldn't expect deep reaching cellulite removal.
Reduces redness and rosacea
Caffeine constricts small blood vessels and improves circulation, helping to reduce redness and rosacea.
Anti-aging
Antioxidants limit the production of free radicals, which cause fine lines and wrinkles, so we love to see them in anti-aging products.
UV damage control
Caffeine has been shown to reverse signs of UV damage, like sun spots, redness, and wrinkles.
Brightening
Along with the increased circulation, caffeine can aid to brighten congested vessels under the eyes for that more awake look, without the buzz.
Can Caffeine infused skincare give me a coffee buzz?
Because of the relatively low concentration of caffeine in skincare, you're not going to get that caffeine buzz by using it topically. However, as always, it's important to use products with caffeine in them as directed.
Which skin types should use products with Caffeine in them?
For people who are looking for anti-aging, specifically around fine lines and wrinkles, beauty products that contain caffeine will help address those concerns.
Which skin types should avoid products with Caffeine in them?
People who have skin types that are prone to flushing easily, sensitivity or are highly reactive should avoid caffeine in their skincare, as these products can cause redness. People who have a caffeine allergy should also avoid these products. However, when used as directed, caffeine is safe for most skin types.
What part of my skin should I use Caffeine products on?
Because of their great de-puffing and brightening benefits, you'll often find caffeine in eye products, like our Homme Care Microcurrent Facial Dual Mask. Caffeine is an excellent ingredient for that Small areas of the face, (or larger areas with smaller amounts of caffeine) are ideal to avoid any undesirable side effects. Always use skincare products as directed!
How often should I use skincare with Caffeine in it?
Typically, once a day in the mornings during your skincare routine is when caffeine infused skincare products are most beneficial. However, always remember to follow the instructions for your skincare products: use as directed for best results and to avoid unwanted side effects!
Will drinking coffee with Caffeine affect my skin?
Applying a skincare product with topical caffeine affects your skin far differently than drinking caffeine. Firstly, skincare products formulated with caffeine are created specifically with skincare in mind, with proper dosages that are good for your skin, whereas your cup of coffee isn't regulated in that way. There has been some evidence that drinking coffee could aggravate breakouts. It can raise your cortisol levels (the same ones associated with stress) that can make you break out. But drinking moderate amounts of coffee shouldn't negatively impact your skin.