Best Skincare Sets for Holiday 2020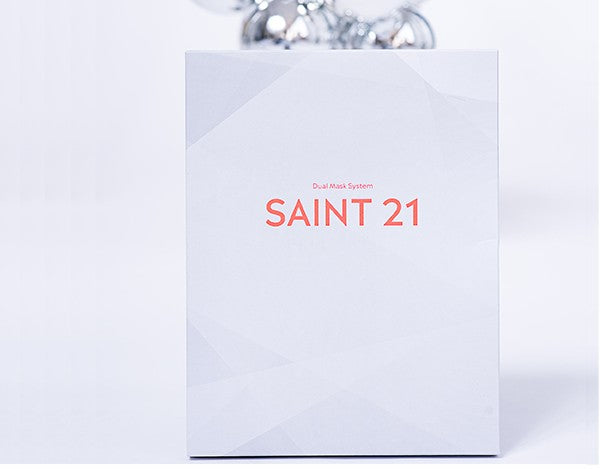 In this article :
Selected Gift Ideas for Skincare & Beauty Lovers for the Holiday Season
Franz Skincare has your skincare routine on lock for year-round glow. This season we have curated our best solutions to revive your skincare regimen by healing from within! From deep anti-aging solutions, to preventative care or just spot solutions, Franz is covering all skincare concerns—and it's also a great value to stock up! Each set features a microcurrent mask and full-size serum!
Our award-winning microcurrent technology is clinically proven to tighten and tone skin to reduce signs of aging, while delivering healing ingredients 6x deeper into your skin. Our masks are made for all skin types, from oily to dry, but pay attention to which issue you are looking to address!
The Perfect Gifts For Each Skincare Concern
Saint 21 Gold Microcurrent Dual Facial Masks (a c
ult favorite)
Saint 21 Gold Microcurrent Dual Facial Mask were once only available to spas and dermatologists. This is our most powerful anti-ager. The luxe gold coating boosts the ion power for better adhesion, resulting in more than 50% better delivery ingredient. Included are 4 spot patches formulated for the sensitive skin around your eyes and mouth.
This powerful pair works to repair skin damage from the deepest level—cellular! The Stem Cell Culture Medium Ampoule stimulates cell growth, boosting its ability to repair and stimulates collagen and elastin—hello plump and youthful skin! The serum's results are magnified when applied under the Saint 21 Gold Microcurrent Dual Facial Mask.
Neck Care Microcurrent Dual Mask will tighten skin to reduce any sagging and diminish the appearance of wrinkles. Then top with our deeply hydrating Rose Quartz Moisturizing Cream to soothe any damaged skin. Our Saint 21 Gold Microcurrent Dual Facial Mask rounds out this set. 
Best First Signs of Aging Sets: Your Skin Protection Perfection
Preventative care is key! At around the age of 24 the production of collagen starts slowing, then comes the wrinkles and age spots. These sets are perfect to add hydration, balance out your skin tone and focus on areas where we usually notice aging signs first—like the eyes.
Our perennial best-seller, this set will diminish signs of aging and protect your skin from future damage. The Premium Microcurrent Dual Facial Mask is packed with Micro Hyaluronic Acid for mega hydration and Retinyl Palmitat, the most gentle Retinyl, to boost collagen production for plump and glowing skin! Everyday Essence Serum adds another layer of hydration and nutrients, also a blend of Ceramides to protect skin from environmental damage.
Wrinkle Away Eye Rescue Recovery Microcurrent Dual Mask System will make sure your eyes are shining bright! From dark bags to fine lines, Wrinkle Away Eye Rescue Recovery Microcurrent Dual Mask System utilizes the power of our Botalin Age Repair Eye Serum to banish dark spots and repair wrinkles. Then top with Wrinkle Away RED Microcurrent Dual Eye Mask to de-puff, smooth and even skin.
Don't Forget Skincare Sets for Men
Homme Care Microcurrent Facial Dual Mask is formulated to target dull and dry skin to get his skin even, smooth and wrinkle free. Homme Care Super Energizing Face Serum feels lightweight but delivers a powerful punch of hydration to plump and firm skin, reducing wrinkles and signs of aging.
Holiday Skincare Gifts Under $50