Best Beauty Products for Moms & Skincare Gifts for Mother's Day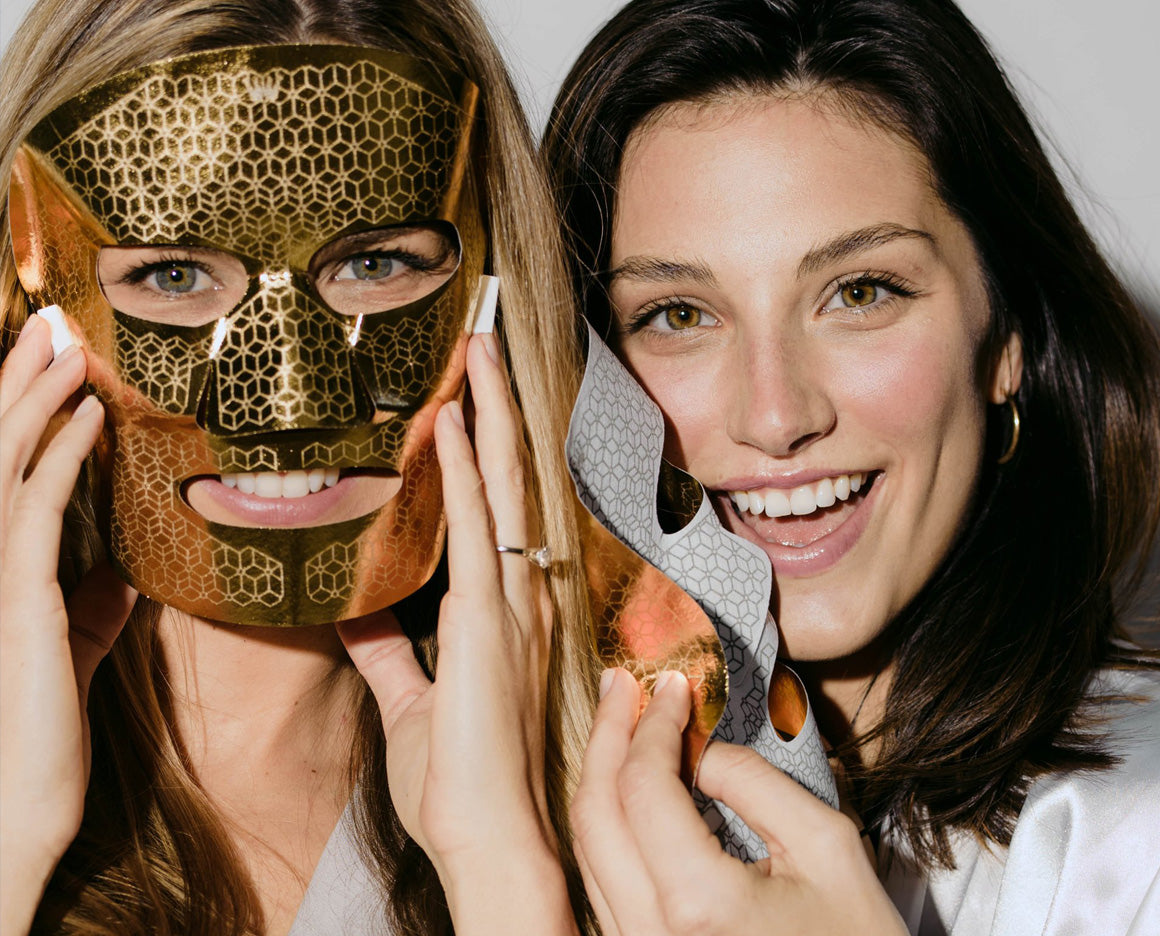 In this article :
What are the best beauty product gifts for Mother's Day?
"Hey, Google… tell me where I can find a Mother's Day gift idea for my mom, grandmother, and mother-in law".
Are you spending every spare minute trying to find the perfect gift for every mother figure in your life? What do I gift my mother? Can I give the same gift for my mother-in-law? Will she receive the gift on time? Are there unique mother's day gift sets? Can she still use it during the quarantine while at home? What's trending? What's personal?
FRANZ has the answers to what to give your Mom on Mother's Day
Stop the search! FRANZ has the answer to all your gifting questions. 
FRANZ Skincare offers the best collection of Korean skin care products, including skin treatments, at-home facials, microcurrent technology, and organic skin care products.
Before we shop, let's take a trip down memory lane.
As we approach Mother's Day 2020 on May 10th, many of us are reflecting on past Mother's Days celebrating with our mothers, grandmothers, and family members as a group, whether it was outside with a picnic, or gathering at a loved one's home to celebrate over brunch. While many of us will not have the chance to celebrate with our moms in person, we can still share our love and appreciation over a Zoom with a big smile, a thank you, and a thoughtful gift.
Our moms brought us into this world and devoted countless hours to our development. She was there when we fell and scraped our knees after our first bike ride, she tucked us in at night to wish sweet dreams upon our sleep, she tutored us when we couldn't solve the algebra equation, and she's always been our number one fan.
Close your eyes. Imagine all of the moments you have shared with your mom throughout the years and the positive energy these moments bring to you.
Bring the same positive energy to your mom by honoring your mom this Mother's Day with a gift of relaxation and rejuvenated skin. Thank her for all of the time she took to help make you feel more at ease and to look your best.
What to give as a perfect skincare gift
FRANZ offers the best skincare products, from serums to masks to targeted eye and neck treatments. Whether your mom is looking to revitalize her skin, or spend an afternoon recreating a spa-like experience at home, FRANZ is the one-stop shop for Mother's Day gifts that will show your mom how much you care.
Whether your mom is looking to relax with an at-home facial, trying to hide her fine lines and wrinkles after sleepless nights taking care of you, or if she wants to transform her skin to feel and look her best with hydrated skin, FRANZ meets all of your gifting goals.
For the mom who has everything:
We all have that one person in our circle that has everything and more. She has the shiniest shoes, handbags made from the finest leather, and jewels that sparkle. Although we love to celebrate her, after hours spent shopping online and browsing stores, it's impossible to find a gift she doesn't already have on her shelf. However, it's impossible until now! Does she have the
Saint 21 Gold Luxe Microcurrent System
by Franz? Luxuriously coated in gold, Saint21 combines all the technological benefits FRANZ has to offer. The Gold Luxury Face Mask and Rose Quartz Cream Duo use Micro-Current & Clean-Energy Technology to hydrate and rejuvenate skin. The patented Tissue X™ technology enables the products to work into the deepest layers of the skin, transforming the facial appearance in only a few minutes with increased hydration, stimulated collagen production for improved elasticity, and a reduced appearance of fine lines. 
Gift her this mask from FRANZ and she'll have the chance to try something new and be wowed by your idea! Giving mom her anti-aging treatment at home this mother's day! Did we mention it's also coated in gold? You'll be sure to win points for discovering her newest secret to youthful-looking skin.
For the mom who says, I just need a hug: 
We know these moms well. When you ask them, What do you want for Mother's Day, Mom? They respond, Oh nothing, just a hug! Does she really mean that? No! She's just being nice and it is her polite way of saying surprise me! If your mom is seeking nourishment from the inside out, give your mom a hug and the award-winning Microcurrent Face Mask from FRANZ. Just like a hug, the FRANZ Microcurrent Face Mask System and Everyday Essence Face Serum Combination are essential staples. They transform your skin in just two weeks with the latest innovation in skincare. Your mom will surely give you a hug once she sees her glowing skin!
For the mom who works around the clock:
When was the last time you witnessed your mom just relaxing on the couch? Making a facial appointment? Taking time to follow a ten-step nighttime skincare routine? Your mom is always running around! Whether she is plugging in her Airpods for a board meeting, helping her children edit a video for a school project, cooking up a storm, or making sure the dog is walked 5 miles a day, she deserves a break. She's busy, she's on the go, and she puts herself last. It's time you help your mom put herself first and gift an efficient and effective skincare routine. The Ultimate Complexion Boost is the ideal product kit to gift your mom so she can use them in between mask treatments without spending a lot of time on her skincare regimen. One to two quick drops in the morning or at night is all she needs to revitalize her skin. Whether her skin is dull, dehydrated, irritated, broken out, or tired, this kit has the solution to target these problem areas.  
FRANZ's product reduce the appearance of fine lines, brighten and hydrate the skin, and the products go deep beneath the skin's surface to not only transform your skincare routine, but to also revitalize your appearance. Let your mom reach her skincare goals and show off her glowing skin!
Check out FRANZ Skincare's Mother's Day Collection for an assortment of face masks, eye masks, neck masks, serums, and kits that will bring every mom a smile this Mother's Day.
ABC | D.C. Mother's Day segment featuring FRANZ Skincare
Most sheet masks only leave ingredients sitting on the surface of the skin. Amy Goodman shares the latest innovation in skincare to take serums deep beneath the external skin layers "without any tools or additional equipment" using FRANZ Skincare's 2-Week Microcurrent Face Mask System. FRANZ Skincare is the only beauty brand that is a patented, non-invasive absorption technology to deliver potent, active ingredients to all the layers of the skin.
CBS | Austin Mother's Day segment featuring FRANZ Skincare
Celia San Miguel said it best, "so brilliant!". Watch Celia's FRANZ Skincare review and learn how the serums go deep beneath the skin's surface with the world's first at-home microcurrent face mask.