Our 10 DIY Spa At-Home Treatments & Essentials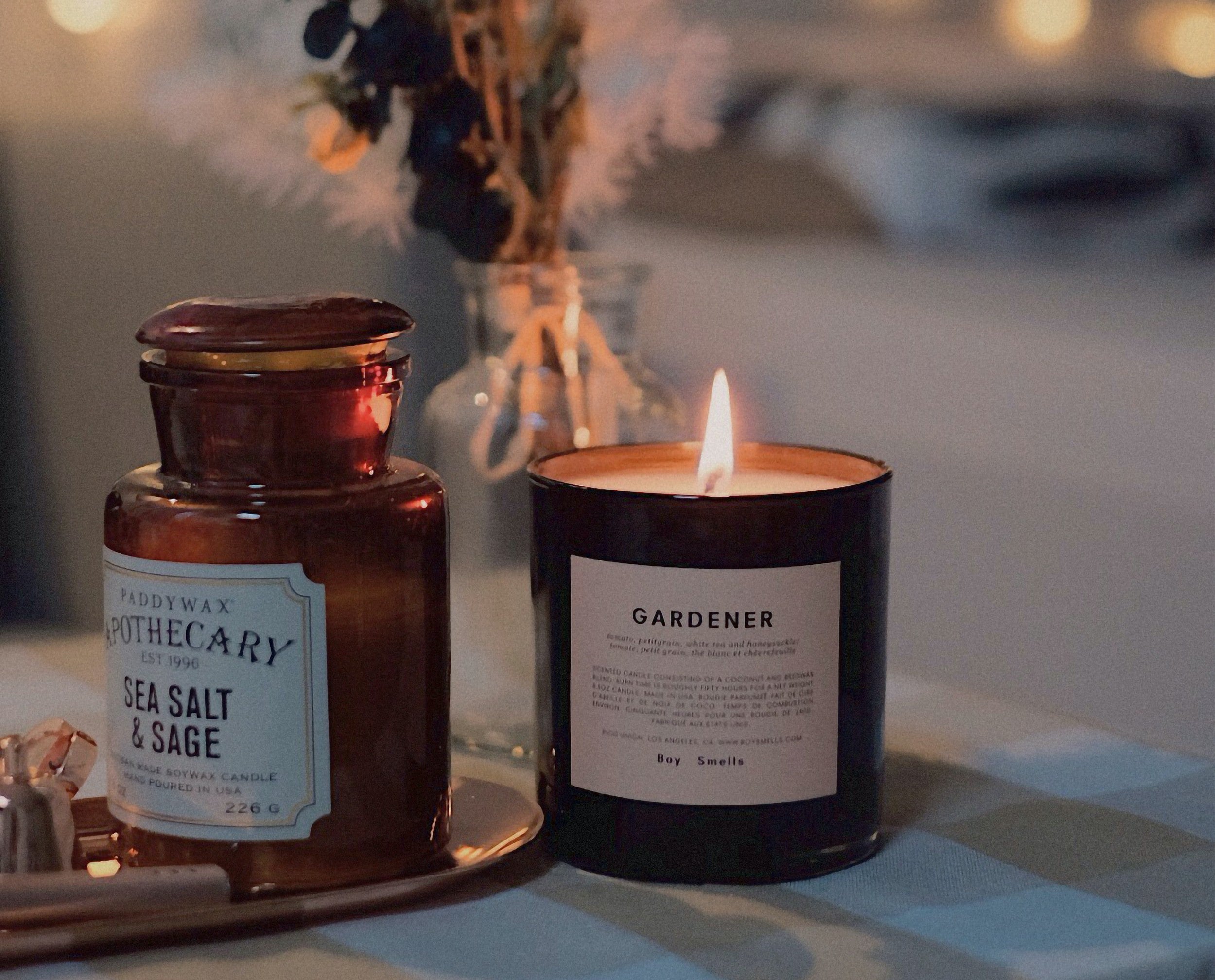 In this article :
From little delights to a full spa day at-home, never forget to take time to yourself.
Who doesn't love spending a day getting spa treatments?  With all of the goings on of life it gets hard to reserve a full day to yourself.  That is just the reason why an at-home spa day is perfect; we all need time to give our body and mind a rest and feel recharged to be at our best.  Many of the following products can be used all of the time, or for a quick morning boost. Going into the winter months, it is a great time to just stay in, relax and enjoy transforming your bathroom into a tranquil haven.  Grab a book, snack and unwind!
Home Spa Products to set the Atmosphere
Most of us know lavender scent is for relaxing, but let's take a look at the benefits of other essential oil scents.  Rosemary will give you the same rustic scent profile as lavender, it is also known as a stress reliever, and is great for reducing pain and joint inflammation, and increasing circulation.  This is my go-to in the winter, as rosemary is great for fighting colds and flus.  In the morning for a quick boost, swap out your relaxing spa scent for either eucalyptus or peppermint, these will wake you right up!
From the nail salon to getting our hair cut, we all love the warm towel treatment as part of our spa experience.  In just 10 minutes you can have this little luxury at home.  Add a few drops of your favorite essential oil; I recommend eucalyptus for its fresh "wake me up" ability. It's also a great boost to your immune system or lay it over your face to clear out any congestion and clear out your lungs.  If you have wind or sunburns put a little aloe vera on a warm towel.  The warmth and steam opens up pores to help absorb the aloe.
This is a big investment, and goes beyond just a spa-day, but a key element for skincare. During the winter months our skin gets incredibly dry. This can cause two problems—your skin will just remain dry and even crack, or there will be over production of oil, resulting in breakouts. From windburned hands to chapped lips, dry skin is no fun. This Dyson humidifier will balance the water content in your air. Unlike this model, many humidifiers do not clean the water before it is released, resulting in a spray of dirty water, which is completely counterintuitive.
Neroli may seem like a summer fragrance but the essential oil has deep healing benefits, and its bright citrus scent is perfect for lightening up your spa day, giving you 15 minutes of summer when it is freezing outside. Studies show that neroli oil has antimicrobial and antioxidant properties to help soothe acne and skin irritation. It has long been used to reduce stress and anxiety.
Best Face/Neck Spa Products you can do at Home
Circulation is key throughout your body, but sometimes we forget that for our face. Gua sha is a treatment that uses either jade or rose quartz stone over the face in upwards strokes which relaxes stiff muscles and promotes tissue drainage. This helps to boost blood circulation and lymphatic drainage to reduce bloat.
Traditionally very difficult to spot treat, this LED system treats "everything below the face." The Red 633nm Light focuses on evening your skin tone; goodbye age spots and sun freckles! Working in conjunction with the Red 633 light helps decrease inflammation by increasing blood flow, which also helps to reduce aches. This device can be used on the décolletage for anti-aging, or swivel around to shoulders and back to reduce tension and ease pain.
Known as the at-home facial from a mask, SAINT 21 is our strongest treatment. The luxe gold coating boosts the ion power of our Tissue X™ absorption enhancement method, to boost the ingredient delivery by more than 50%! A main ingredient is Oligo Hyaluronic Acid. This compound is up to 250x smaller than your average hyaluronic acid absorbing deeper into skin to help retain moisture, reduce the visibility of fine lines and wrinkles, creating a skin-plumping effect. This spa-worthy treatment at-home will leave your face tightened and toned to diminish the signs of aging. Included are 4 spot patches formulated to treat the delicate area around your eyes and mouth. This tissue is much thinner than the rest of your face and must be treated a little more gently.
Top Body Products for your Home Day Spa
Before your relaxing bath, don't forget to dry brush, skin care isn't just about your face, you deserve a full body treatment! As our largest organ, it is key to keep our skin clean and refreshed. As winter moves in, skin often appears grey; brushing off the dead cells will restore your glow, and new, bright cells will replace the old. Dry brushing also enhances blood circulation and cleans the lymphatic system; this helps eliminate toxins and even your skin tone.
Packed with vitamins, Omegas and Antioxidants, this award-winning body lotion will even your skin tone, and improve texture and firmness. The three oils Marula, Cacay, and Meadowfoam are powerhouses for adding moisture but not being overly greasy.
With such a cult following, Oribe products have proven to simply be incredible. We all put our hair to the test, with heat products, product build up, and environmental pollution. It is important to repair our hair just as we do our face. This mask includes a bio-restorative complex of caffeine, biotin and niacinamide, that repairs damage starting at the root to deeply nourish and strengthen follicles from the inside out. Luxurate for 15-20 minutes then rinse in warm water, say hello to revived locks.
At-Home Spa Treatments on CBS KUTV
@RebelBeauty discussed FRANZ Premium Microcurrent Facial Dual Mask on CBS Affiliate KUTV during the Fresh Living segment for "At-Home Spa Treatments". Follow @RebelBeauty on Instagram for more great tips!