6 Winter Skincare Tips for Hydrated & Glowing Skin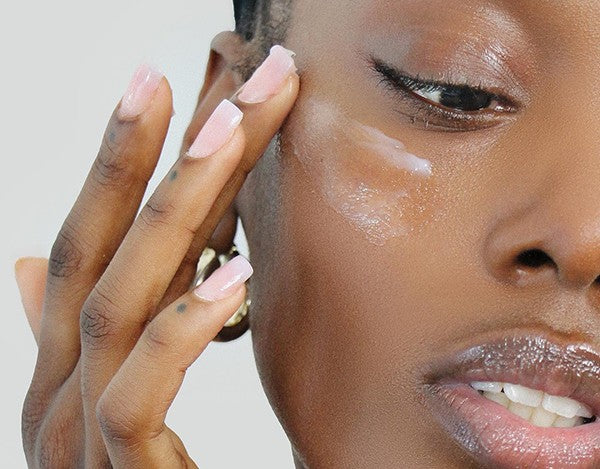 In this article :
Forget Dull, Dehydrated Skin! FRANZ Top Tips to Keep Your Glow all Winter
For Cold Weather, Boost Your Skin Hydration!
It seems like the cold winter weather just snuck up on us! Here are a few tips and tricks from our team to help protect your skin and keep it glowing as the cold weather sets in. The key is - Hydration, Hydration, Nutrients and more Hydration! 
Depending on your climate, air will become drier both outside and by using heaters inside; this is what gives your skin a rough and tight feeling.
From dry and cold air, blistering wind to bright sun off the snow, all of these changes can wreak havoc on your skin! Don't worry, we have your skin care covered from head to toe to cure those winter skin blues.
Our List of Essential Winter Skin Care Tips & Must-have Products for 2020
1) Review your winter skincare routine
This is the time to switch from lighter creams to heavier moisturizers. Hyaluronic Acid is the hydrating holy grail—it can bind up to 1000x its weight in water. As we get older, our skin loses collagen and hyaluronic acid naturally. With skin more hydrated, you will see a reduction in lines and wrinkles. Keep in mind, not all Hyaluronic Acid is created equal; if you suffer from sensitive skin please review the ingredients list. All of our Microcurrent Facial Dual Masks use Micro Hyaluronic Acid. The smaller molecule size allows skin to absorb the Micro Hyaluronic Acid (MHA) deeper, and retain even more moisture but not be harsh or abrasive to skin, perfect for those with sensitive skin.
2) Don't forget the sunscreen!
Just because it is getting darker earlier does not mean the sun is no longer a threat, from your face to all parts of the body. For those living in large cities, Shiseido's Urban Environment Oil-Free UV Protector SPF 42 Sunscreen not only protects against the sun but strengthens your skin barrier combat environmental stressors such as pollution, dust, and dirt, all of which causes skin to look dull and grey.
3) Add a serum to your liquid foundation
Powders will dry your skin out, so start shifting towards a liquid makeup routine. For additional hydration and glow, add a drop or two of your favorite serum. We add a couple of drops of Everyday Essence Face Serum—this will add major hydration and thin out your foundation to allow your natural glow to shine through. 
4) Have a travel plan for skincare
If you are flying, driving, or even taking a train, our biggest recommendation is to give your skin a makeup break for the day. All modes of travel have one main issue: lack of air circulation aka dry air all the time.  Enjoy a couple spritzes of Tacha's Dewy Skin Mist Mini—infused with hadasei—an anti-aging complex composed of three Japanese anti-aging superfoods (green tea, rice and algae) to revive and restore your bright, youthful radiance.
5) Add natural oils to your shower routine
It may seem counterintuitive to use oils as a body wash—didn't we all think that when oils became face cleansers? Many shower gels simply strip skin of nutrients, but shower oils act as gentle cleansers and provide skin with much needed nourishment. With a cult-like following our hands down recommendation is L'Occitane En Provence' Almond Shower Oil Its hero ingredients include Sweet Almond Oil and Grape Seed Oil—both are rich in Omega 6 and 9 to nourish, soothe and soften skin.
6) Two Minute Post Shower Rule
After a relaxing, hot shower, don't forget to apply body cream right after you get out!  Body lotions and moisturizers work best when skin is hydrated, like right after a shower or having just finished washing your face. By allowing water to evaporate, skin can feel dry, itchy and even make wrinkles or fine lines appear worse or deeper than they are! We love Skinfix Resurface AHA Renewing Body Cream. A light exfoliant is perfect to combat and help "resurface" dry, dull skin.