FRANZ Everyday Essence Face Serum featured in ELLE Magazine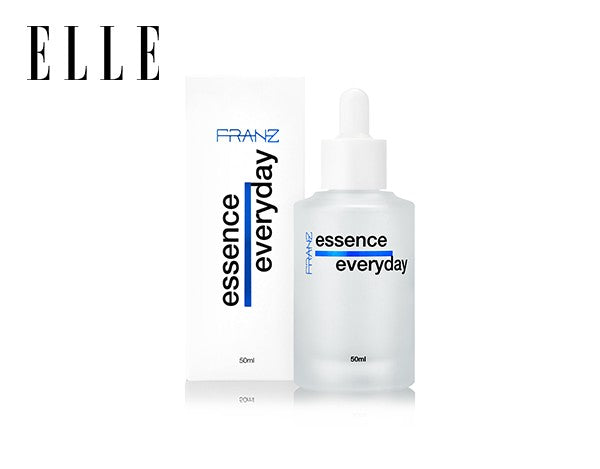 In this article :
 There's a lot you can learn from watching Korean dramas—namely, that all the actors have flawless skin. I've spent episodes coveting their glass-like complexions, but the secret behind their beauty isn't really a secret at all.
For decades, South Korea has been famous for innovative beauty exports like cushion-compact foundation, BB cream, and sheet masks. Known for their "skin first" approach, K-beauty brands like Belif, Peach & Lily, and Glow Recipe have become staples for skincare obsessives who want quality ingredients and packaging at an affordable price point.
From cleansing micellar water to hydrating essence, here are the best K-beauty products to try now.
#1 Everyday Essence Face Serum
Franz Skincare
franzskincareusa.com
$60.00
Packed with hyaluronic acid, ceramides, and minerals, this gel-like essence quickly absorbs into skin to deliver deep hydration