Build Your FRANZ Elemental Skincare Ritual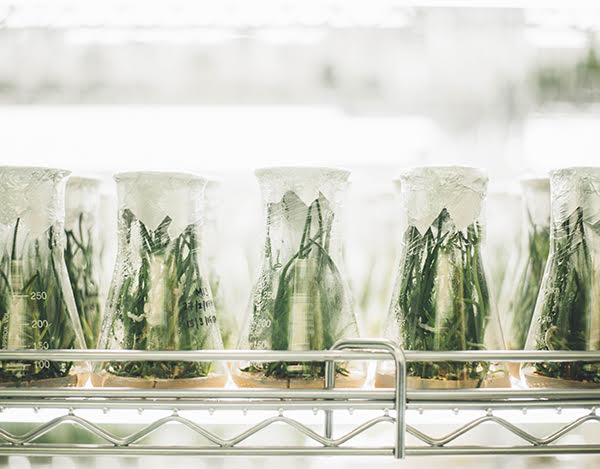 In this article :
How to Build a Skin Care Routine
FRANZ offers skincare products that are elemental to creating healthy, firm, youthful skin. Creating your elemental skincare ritual is simply putting the foundational building blocks together to heal, hydrate, and treat skin. Each element works together to provide your skin with what it needs: dry skin is banished, oily skin is controlled, and sensitive skin is treated gently. Whether you are just discovering what skincare has to offer, or are a skincare pro - we'll help you understand how to create the beauty ritual that works for you.
Your Daily Skincare Beauty Routine
No matter your skin type, we recommend keeping your skin clean and hydrated with a skincare routine for the morning and evening. Generally speaking, every good skincare routine has three components: cleanse, treat, hydrate – in that order.
1) Cleanse Your Skin
The first step in any skincare routine is to clean out any dirt, oil, and impurities.
Consider your skin type and find a cleanser that works well for your skin. If you have dry skin or sensitive skin, a gentle foaming cleanser might be best. If you have acne prone skin or excess oil, a cleanser that specifically considers those concerns would be ideal. Optionally, you can use a toner after this step for an extra boost of ingredients and an extra bit of cleansing.
2) Treat Your Skin
After cleansing, this where you add in any treatments and serums in your skincare routine. Dry skin will be banished with these deep hydrating serums.
For preventative anti-aging & real hydration: try Everyday Essence Face Serum for deep hydration deep into the layers of the skin. With powerful active ingredients of our hyaluronic acid complex, ceramides, antioxidants and antimicrobial minerals, this serum packs a punch.
For powerful anti-aging and full plump skin: try 101 Volumizing Anti-Aging Face Serum to restore volume to the skin to smooth wrinkles and fine lines. Mega hydration and collagen boosting sinks deep for skin that is firm and soft to the touch.
For targeted spot treatments: Botalin Age Repair Eye Serum is our deep healing eye treatment to banish dark circles and fine lines.
3) Moisturize Your Skin
Finish off your beauty routine with a great moisturizer.
To lock in hydration and form a protective barrier so that moisture doesn't escape, try the Rose Quartz Moisturizing Face Cream. This silky rose cream is a velvety dream that is not only moisturizing but anti-inflammatory, has a boost of antioxidants and encourages collagen production and blood circulation.
Pro tip: if you're trying to figure out where in your beauty routine a product goes, typically the lightest weight skincare products are applied first, closest to skin and build up to the thickest consistency products.
Finally, to protect your skin every day from maskne, layer the Skin Saver Maskne Prevention Antimicrobial, Washable and Cooling Mask Liner under your personal protective face mask when you head out into the world.
Weekly Skincare Routine
Creating your beauty ritual should include treatments that are not daily, but add a boost of hydration, nutrients, and deep healing for healthy inner skin. We suggest resetting your skin with a mask twice a week for two weeks, then for long term maintenance, reducing to once a week.
To nourish & protect against first signs of aging, try the Premium Microcurrent Facial Dual Mask
Clinically proven to tighten, tone and smooth skin
Boosts of hydration and nutrients to the face
Preventative anti-aging
To
revive & reset advanced signs of aging
, try the
SAINT 21 Gold Microcurrent Facial Dual Mask
Deep anti-aging
Tightens, tones and smooths skin
Extra attention for the delicate skin under eyes and around mouth
Smooths uneven skin texture
Reduces hyperpigmentation
For healing on a cellular level, layer the Stem Cell Culture Medium Ampoule under your favorite mask for repairing & protecting aging or damaged skin.
As Needed Skincare Ritual
For those areas that need a little something extra, like your
eye area and on your neck
, use these treatments as needed.
With every element considered, your elemental beauty ritual is complete. Now that you've created your skincare ritual, go forth and capture a beautiful glow to reflect your beautiful life.