The Natural Magic of Rose in Skincare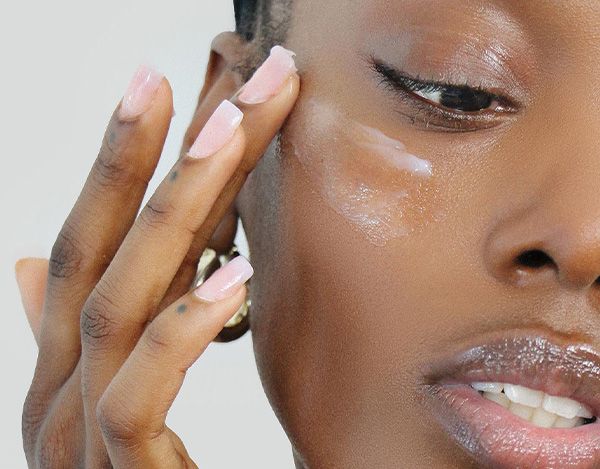 In this article :
What Powers Our Special Rose Quartz Moisturizing Face Cream
The last step of any great skincare routine is a great moisturizer. After you've spent time feeding your skin nutrients, hydration, and healing elements, you want to lock them in with a strong, protective barrier. Because of this, our Rose Quartz Moisturizing Face Cream needed to be worthy of this last important step. Harnessing the power of Rose along with some of nature's most impressive active ingredients, this silky, dreamy face cream is sure to delight.
Why is it named after Rose Quartz?
Our Rose Quartz Moisturizing Face Cream moisturizer harnesses the power of rose, a natural ingredient that packs a real punch. Rose can be used in many forms in rose skincare products: but most popularly rose oil derived from real rose petals.
Instead of using water in our formula, we use Rose Water, known for its incredible properties from antioxidants to anti-aging. Other rose water benefits include:
controlling excess oil
maintaining skin's pH balance
antibacterial properties
helping with fine lines and wrinkles
super hydrating
It's no wonder rose skincare is a popular genre of hydration powered products meant to soothe dry skin. Also, the rose quartz pink color comes from Vitamin B12 (Cyanocobalamin) an additional benefit for your skin!
How does the Rose Quartz Moisturizing Face Cream work?
Along with rose water, the active ingredients in the rose quartz cream pack a hydrating punch.
Cynanchum Atratum Extract
Cynanchum atratum extract (DERMA-CLERA™) is a clinically proven, skin-calming & barrier-strengthening & anti-inflammatory ingredient.
Hydrolyzed Collagen
Hydrolyzed collagen is a skin elasticity improving, fast-absorbing collagen and hydrolyzed sodium hyaluronate works towards deep hydration.
Hydrolyzed Sodium Hyaluronate
Hydrolyzed sodium hyaluronate is a super low molecular weight hyaluronic acid, which means deeper absorption and it stimulates collagen synthesis within deep skin level.
All of these incredible ingredients work together which quench and soothe dry skin.
How does the Rose Quartz Moisturizing Face Cream feel?
Many of our customers mention the texture in their reviews and how their skin was moisturized and feels silky, velvety, soft, and glowy (but not oily!) afterward. You can thank the olive oil & jojoba oil-derived ingredients for that - not only do they give this cream it's signature decedent texture but they serve to create a protective oil barrier on the skin, preventing moisture from drying out fast and leaving skin moisturized and nourished.
Where do the Rose Quartz Moisturizing Face Cream ingredients come from?
We searched far and wide for the best ingredients that nature offers. In addition to ingredients clinically formulated for visible results, we found the best ingredients that are naturally occurring:
Aloe Barbadensis Leaf Extract: Korea
Centella Asiatica Extract: China
Rosewater: Bulgaria
Rose Flower Oil: Zambia
Olea Europaea (Olive) Fruit Oil: Italy
Glycyrrhiza Uralensis (Licorice) Root Extract: China