Microcurrent Technology: The Secret to Skincare Under Your Personal Face Covering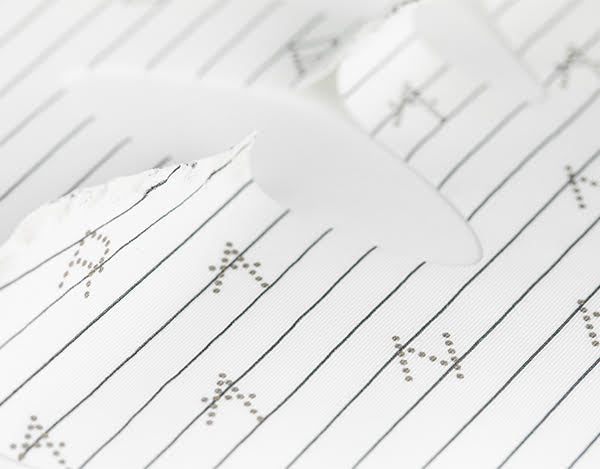 In this article :
How to Protect Your Skin If You Wear PPE or a Face Mask
We've been wearing face masks as personal protective equipment (PPE) for the better part of a year, which has certainly had an effect on our skin. Maskne, temperature fluctuations, and irritations are new skin concerns from wearing these important face coverings. While health care workers have dealt with PPE skin issues for much longer, this is a new phenomenon to the majority of Americans. We at FRANZ knew we could protect our skin while we protect our health, so we launched the innovative Skin Saver Mask Liner. Wearing this liner under your fabric face covering or surgical mask protects your skin by providing a barrier between it and your personal face mask. It is also powered by our groundbreaking Tissue X™technology.
What effects do personal face coverings have on my skin?
Wearing cloth face masks for short periods of time is unlikely to have too much of an effect. However, as you wear these personal protective equipment masks for longer periods of time, you can see issues arise with your skin.
When you breathe inside your personal face covering, your breath fills your mask causing humidity. The bacteria from your breath stays close to your skin as well. This can clog pores, cause impurities and lead to breakouts and maskne. The fabric can rub against your skin causing irritations or rashes. The heat from your breath can also cause uncomfortable warmth.
Our Skin Saver Mask Liner interrupts all these effects by putting a cool, antimicrobial barrier between your skin and the protective mask. You can breathe easier knowing your skin will stay fresh and cool while you wear your critical personal protective mask.
How do I avoid skin damage and protect my skin while wearing PPE?
There are many ways to protect your skin from the inconvenient effects of wearing personal protective equipment over your nose and mouth. Wash your face and add a nice layer of moisturizer (we recommend our Rose Quartz Moisturizing Face Cream) which provides a hydration barrier for your skin and helps prevent friction and irritation. Then layer on your Skin Saver Mask Liner and adjust to cover the skin around your nose and mouth, so you can breathe comfortably. Finally, add your personal protective equipment mask over top being sure to cover both the mouth and nose and you're ready to go.
Beyond wearing the Skin Saver Mask Liner under your PPE, you'll want to make sure you have a good skincare routine for morning and night to clean out any impurities. Going without makeup under your mask can also help with avoiding skin issues, as the fabric of a face mask can act like a delivery system, driving makeup into pores. Consider a mask with a softer fabric for less irritation.
Finally, you'll also want to ensure you keep your reusable cloth face mask clean or are not wearing soiled disposable masks. Between uses, the Skin Saver Mask Liner comes with an incredible antimicrobial copper-lined pouch where you can store both your mask and liner to keep them protected and clean.
How does the Microcurrent Skin Saver Mask Liner work?
The Skin Saver Mask Liner is the world's first microcurrent patterned mask liner. This is the same technology that powers our microcurrent dual sheet masks: Tissue X™. This mask liner protects skin by keeping it dry, killing bacteria and is infused with aloe vera that is woven in the fibers to soothe skin, leaving it soft and smooth. This reusable, washable antimicrobial PPE liner instantly absorbs and releases moisture, leaving your skin feeling fresh and cool.
What are the benefits of the Skin Saver Mask Liner?
Antimicrobial
This ultra-soft mask liner is made of antimicrobial fabric and comes with a copper lined pouch, which is also antimicrobial, to store your mask liners between uses.
Cooling
The mask liner absorbs and releases moisture, leaving your skin feeling fresh and cool.
Soothing
Infused with aloe vera, this mask liner is so soothing against your skin.
How do I use the Skin Saver Mask Liner?
Clean your hands before touching the Mask Liner.
Place Mask Liner on your face to fit around mouth, nose, chin
Wear your own outer face mask over Mask Liner, making sure there are no gaps between your face and the Mask Liner
Hand wash and reuse the Mask Liner. Hang to dry, do not put in a dryer or add heat.
Store in Antimicrobial Copper Pouch.
Remember this mask liner is meant to be worn under your protective face mask and is not a replacement for a face covering. Please refer to the Center for Disease Control's guidelines for face coverings when choosing what to layer over your mask liner for maximum safety and protection.