FRANZ Skincare for the Family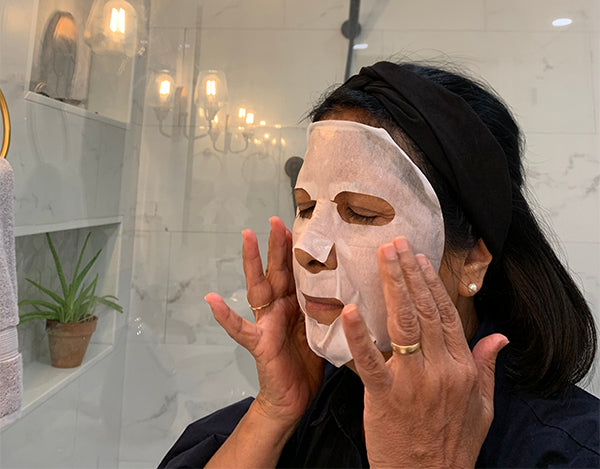 In this article :
A Skincare line for the Entire Family
The only thing better than having an evening of self-care by yourself: sharing it with the whole family. Turn on an essential oil diffuser, put on some music, and treat the whole family to a fun spa night in! We have recommendations for treating the whole crew.
Powerful Anti-Aging Skincare for Mom
Preserve Mom's natural beauty with powerful anti-aging products that will make Mom feel as beautiful on the outside as she is on the inside.
Stem Cell Culture Medium Ampoule
One of our best selling products, this ampoule is our deepest healing treatment, targeting damage and repairing it from the cellular level.
SAINT 21 Gold Microcurrent Facial Dual Mask
This gorgeous gold Instagrammable mask is clinically proven. Her skin will feel toned and tightened for a smoother, more youthful appearance.
101 Volumizing Anti-Aging Face Serum
After her mask, adding this volumizing serum provides mega hydration and collagen boosting for skin that is firm and soft to the touch.
Rejuvenation for Dad's Skin
Help Dad's skin bounce back with anti-aging products formulated specifically for his skin concerns.
Homme Care Microcurrent Men's Beard Dual Gold Mask
Designed to fit around Dad's beard, this mask was created to tone and hydrate his skin to reverse signs of advanced aging. 
Homme Care Men's Super Energizing Face Serum
Formulated for men's specific skin concerns, this lightweight serum packs an anti-aging punch for smoother, healthier skin.
Preventative Anti-Aging for the Next Generation
For the family member that is starting to think about preventing early signs of aging.
Wrinkle Away RED Microcurrent Dual Eye Mask
A targeted solution just for the gentle skin under eye skin, this mask banishes dark circles and targets fine lines around your eyes.
Rose Quartz Moisturizing Face Cream
For an incredible boost of hydration this cream soothes dry or irritated skin and provides a smooth, even glow.
Skincare For Kid & Young Adults
For the kids at home that want to partake in the fun self-care ritual and start good habits at home.
A fun foaming gentle cleanser: Get kids excited about washing their face with a fun foaming cleanser that bubbles up as they use it. DIY skincare mask: Bring in the crafting fun and have your kids help you whip up an easy DIY mask, safe for their skin using healthy and natural ingredients like avocado, yogurt, and honey.
The cucumber treatment: Give the kids a fun spa experience with slicing some chilled cucumbers and placing them over their eyes for a soothing and relaxing experience.