The Top 5 Reasons You Need to Use Serums
How Serums Enhance Your Skincare Ritual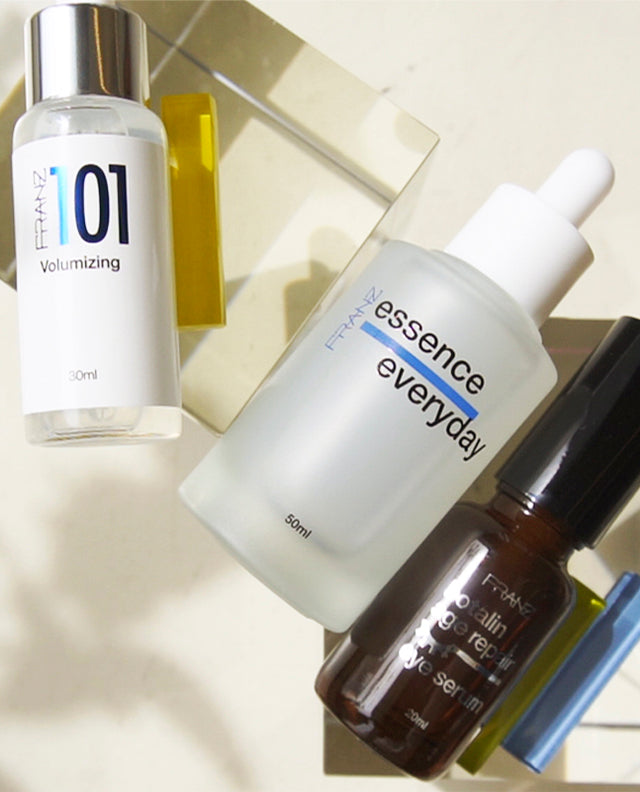 In this article :
With so many different types of serums available, it can be difficult to understand how to incorporate them into your skincare routine. Deciding which serums work for your skin, what order to use them, and why they are effective is a challenge many people face. Today, we're breaking down everything you need to know about incorporating serums into your daily skin care ritual and the top five reasons serums are important.
What are serums?

Serums are lightweight skincare products that you use after cleansing your face and before layering on your moisturizer. Serums have specific active ingredients to address targeted skincare concerns. Serums are not the same as moisturizers, though many serums offer a moisturizing effect. Traditionally serums are water based, differentiating them from face oils. Serums are similar to essences, with the main difference being texture. Serums tend to be thicker and more potent while essences tend to have a more fluid consistency.

When should I use a serum?

Serums belong after cleansing and before moisturizer. If you use a toner, apply your serums after you've used your toner. A good rule of thumb for deciding when to use a skincare product in your routine: build from the lightest-weight products to the thickest consistency over your routine.

Should I use serums in the morning or at night?

Some serums are great to use once a day and some are better twice a day. Always follow the directions for your serums to ensure your skin gets the best results possible.

The top 5 reasons to add serums into your daily skincare routine:

1

Serums absorb quickly into your skin and penetrate skin more effectively.

Due to the lightweight consistency of serums, they absorb more quickly into your skin and are able to better penetrate skin to deliver active ingredients deeply into the many layers of your face. Most serums are formulated with smaller molecules allowing them to absorb into many layers of skin.

2

Serums provide benefits other steps in your skincare do not.

Cleansers remove any impurities and build up in your skin and moisturizer create a moisture barrier to keep your skin hydrated. However, serums act like a treatment for skin, providing it with active ingredients and nutrients that make skin healthy that other skincare products in your routine do not.

3

Serums offer targeted solutions to specific skincare concerns.

Serums are formulated to specifically address a need your skin has such as brightening, anti-aging like fine lines and wrinkles, or dark spots and hyperpigmentation. Using serums, you're able to address the skincare needs that are important to YOU without other ingredients that your skin may not want or need.

4

Serums are concentrated and potent.

Because of how concentrated and potent serums are, they make very effective skincare. You'll likely find the highest concentration of active ingredients in your serums. However, because of how potent they are, always make sure to follow usage recommendations so that your skin doesn't have adverse reactions from overdoing it. More is not always more when it comes to these concentrated products!

5

Serums boost other steps in your skincare routine.

Serums are able to assist the other products in your routine. For example, certain serums are chemically exfoliants that boost your cleansing step and address impurities on a deeper level than your cleansers. Many serums are also deeply hydrating, allowing your inner skin to become hydrated as your moisturizers create and lock in your moisture barrier on the top of your skin.

Which serum is best for my skin?

FRANZ offers serums for many kinds of skincare needs, focusing on anti-aging and hydration for beautiful, healthy, glowing skin down to its deepest layers.