Face Serum: Top 5 Reasons You Should Be Using It Now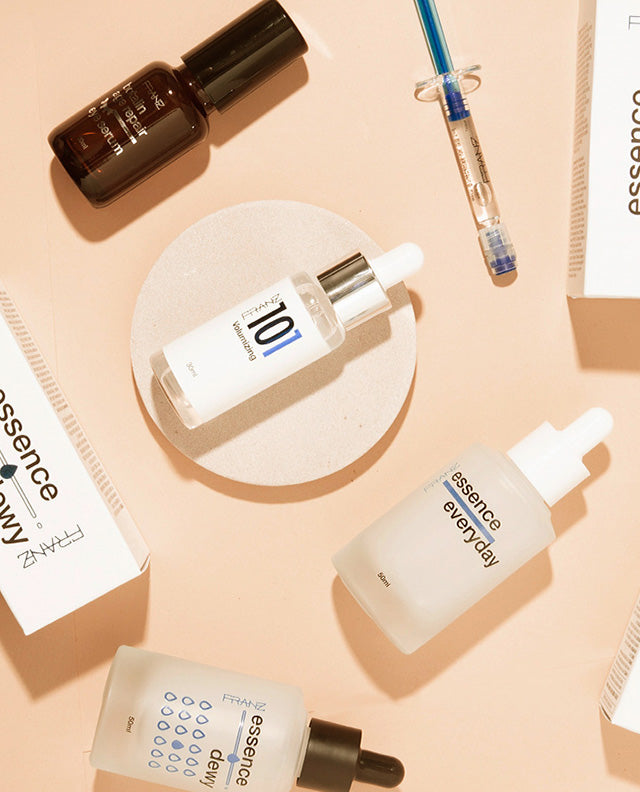 In this article :
If you're reading this, you probably have a go-to skincare routine. (And if you don't, now is the best time to start!) With all of the products on the market these days, you might wonder what's actually worth using — and what's just good marketing. Face and eye serums are good examples.

Is a face serum worth it? Should you be using one every day, and if so, why? These are all questions we'll get into below.

But here's what we know now: serums have unique pros compared to other products, and if you know what to look for, they go a long way to keeping your skin fresh, youthful, and feeling great.

Let's look at what a face serum is and some of the top face serum benefits.

What Is a Serum, Exactly?

Serums are topical skin care products. They're thinner and lighter than lotions and face creams, and they contain concentrated active ingredients. Most serums come in a dropper bottle for simpler application.

Since serums are so lightweight, you typically use them before other products, and you can apply them at any time of the day. Most people use serums as part of their skincare routines in the morning and night.

01

Serums Go Deeper for Long-Term Results

Any skin care product you use absorbs into your skin on some level. But unlike most moisturizers, serums contain smaller molecules that can reach deeper layers of your skin. It's the inner layers where proper, long-term repair and maintenance occur.

Look for serums that use hyaluronic acid (HA), a natural substance in your skin that retains water and helps it stay plump. That's not all, though — the size of the acid matters. Our skincare scientists recommend products with micro-hyaluronic acid molecules, which are 300 times smaller and powerhouses for moving moisture into your skin.

A study from The Journal of Clinical and Aesthetic Dermatology found that topical nano-hyaluronic acid had the following effects after eight weeks:

Up to 40% decreased wrinkle depth
Up to 55% better skin elasticity and firmness
Up to 95% improvement in skin hydration

Our Hyaluronic Acid Complex uses varying molecule sizes. Larger molecules hydrate the top layers of your skin, while smaller molecules reach the deeper layers.

Face serums make it easier to get that good moisture into your skin, promoting anti-aging effects and healthier skin with each treatment.

02

More Moisture

= Fresher, More Youthful Skin

The #1 tip for anti-aging is actually pretty simple.

Are you ready? It's all about hydration.

Your skin needs regular moisture to stay plump and healthy. But that's not all: you also need an effective delivery system. As mentioned above, serums are pros at moisture delivery because their small molecules get into deep skin layers faster.

Many serums contain ceramides, which are fats in your skin that lock in moisture and protect you from external damage. The serum provides hydration and nutrition plus protective ingredients to seal in the benefits.

Serums also absorb quickly without leaving behind a greasy or heavy feeling. Plus, face and eye serums are refreshing and soothing for the delicate parts of your face.

03

More Powerful Potency Per Drop

If you use a high-quality serum, you only need to use a tiny bit at once — often just a few drops. That's because serums are more concentrated than other beauty products.

While other cleansers and moisturizers have around 5-10% of active ingredients, serums contain up to 70% active ingredients. You get more of the active ingredients with less product, stretching your dollar without compromising on quality.

04

Fast Absorption and Simple Layering

If you've watched any beauty influencer's skincare or makeup routine, you've seen the popularity of layering. And serums are the first in line before anything else.

You can add a few drops of serum to your skin right after cleansing and drying — both morning and night. It absorbs almost instantly, prepping your skin for face cream, a facial mask, or other products in your routine.

(Speaking of masks, you can pair any FRANZ Skincare serum with a dual facial mask containing our breakthrough Tissue X® microcurrent technology. Inspired by the ocean, Tissue X® uses tiny waves for an instantly hydrating and tightening at-home facelift. It also allows the serum's ingredients to get six times deeper for maximum benefits.)

Since serums are so lightweight and concentrated, they're simple to use and often bring faster, more noticeable results.

05

There's a Serum for Every Skin Concern

You can use a facial serum for just about any skin issue: oily skin, acne, dry skin, aging skin, and everything in between. Every skin type needs hydration but in different ways.

Here are some of our favorites for specific skin needs:

● Use 101 Volumizing Anti-Aging Face Serum to restore volume, offset fine lines, and boost collagen.

● Everyday Essence Face Serum helps fight the first signs of aging, feeding your skin antioxidants, minerals, and hydration each day.

● Dewy Essence is perfect for oily, sensitive, or damaged skin to provide hydration without weighing things down.

● For dark circles and wrinkles around the eyes, use a few drops of Botalin Age Repair Eye Serum for all skin types.

It's all about the ingredients. Minerals like zinc, copper, and magnesium help kill bacteria and boost your skin's immune function. Vitamins like C and E provide antioxidants and anti-inflammatory properties. And acetyl hexapeptide-8, the "firming peptide," is a common ingredient in our serums that helps restore your skin's elasticity, volume, and bounciness

No matter your skin concerns, a serum can help hydrate, brighten, and freshen from the inside out.

How to Use Serum for Your Face and Skin

Serums are some of the most straightforward skincare products to use. Here's how they work, morning or night:

Step one: Cleanse your skin and pat dry.
Step two: Apply three to four drops of serum to your face.

That's it. After the serum absorbs into your skin (which takes very little time), you can layer with moisturizers, face creams, makeup products, or your nighttime face mask.

FRANZ Skincare combines trusted science with nature for products that get results. We never compromise on quality or effectiveness, and we create products that go far below surface level.

Join us in the skincare revolution! View all of our face serums and creams here.