How to Host a Home Spa Party via Zoom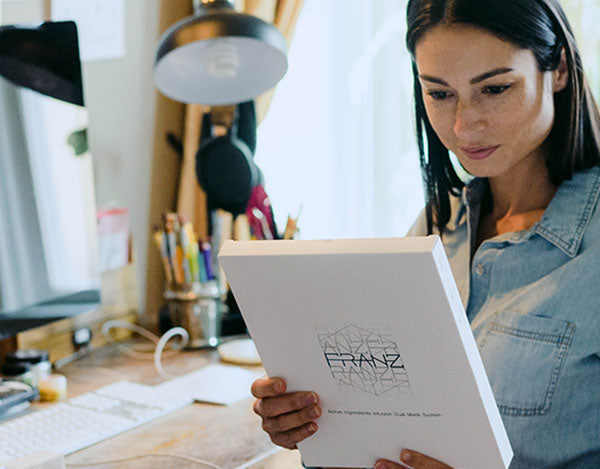 In this article :
The Perfect Social Distance Party
Nothing will quite replicate the experience of a spa getaway, but when you need a little something special from home, hosting a virtual spa night might just do the trick. Just grab a few of your friends, use our tips and tricks, and get ready to indulge. We've listed our Top 10 favorite at-home spa products and now let's put them to good use. If you practice social distancing and want to plan a zoom spa night, we're bringing you a few of our favorite tips to host a spa night from home.
Steps for Creating the At-Home Spa Ambience
A perfect spa evening requires a little zen. Here are some tips to share with your guests for a virtual DIY spa night you an all share.
1) Zen Out
The spa atmosphere promotes a deep relaxation, which can be hard to replicate while you're concerned with household tasks or buzzing notifications. Pick a small room or space, where you won't be bothered, that you can easily clear of distractions or unnecessary electronics. Set up your laptop, tablet or phone in a space you can see your friends while having the space to apply your spa treatments. Ask your friends to turn their phones on "do not disturb" and get ready to relax.
2) Turn on the Tunes
Replicating the spa experience at home wouldn't be complete without the soothing sounds lulling your body into relaxation. Consider making a Spotify playlist to set the mood. You can share your audio for everyone to sync up, or have a countdown for everyone to mute their audio on the call and start their playlist at home at the same time.
3) Soothing Scents
Whether you have a diffuser or a few candles made from essential oils - scent can not only transport you to your favorite spa, but it can have great effects on the mood of your at home spa party. Send your guests a candle of their favorite scent or encourage everyone to diffuse an oil they love. Our favorites are the classic Lavender or Chamomile, but you might also try a citrusy Bergamot, which can help relieve anxiety, or Germanium which has a rose scent and can help relieve stress.
4) Treat Yourselves
Your at-home spa deserves all the luxury of a spa escape. Recommend to your guests warm towels with a towel warmer (or even just a cycle in the dryer).
5) Light the Way
Create dim lighting with candles and lamps with warm lamp shades instead of overhead or natural lighting.
6) Indulge in a Spa Beverage
Make an infused water like cucumber, lemon, or mint in an easy pour pitcher, or break out your favorite bottle of wine. You could also come up with a signature cocktail and snacks and send the recipe to your friends ahead of time!
7) Dress for the Occasion
And of course, fluffy robes or comfy button down sleep shirts are a great dress code. You can even get matching PJs or personalized robes for your whole group!
Spa Quality Beauty Treatments At Home
Now that your space is properly luxurious, it's all about the spa treatments. As our FRANZ skincare products have been featured in spas, we know this is the difference between a fun girls night in, and a full spa experience from home.
The Essential Spa Skincare
Start with our SAINT 21 Gold Microcurrent Facial Dual Mask, our most powerful face mask yet. You may not have all the esthetician tech sitting around you home, with this face mask, you don't need it. The technology in this mask creates microcurrents powered by water. It's all the power of an at home facial, with the tech built all right in. We consider it our at-home facelift, this innovative process will leave your skin feeling tightened, toned and instantly hydrated. Plus, it makes for a great for a spa selfie.
If you're feeling ready for some extra pampering, upgrade to our SAINT 21 Gold Luxe Microcurrent Facial Dual Mask System which includes our ultra-hydrating Rose Quartz Cream.
This set includes:
- 4 treatments of SAINT 21 Gold Microcurrent Facial Dual Mask with Wrinkle + Spot Patches for Eyes and Mouth
- 1 Rose Quartz Moisturizing Face Cream
Get Customized
Consider your (and your guests) specific spa needs. Have a handful of other spa quality skincare on hand like our neck masks, eye masks, or even beard masks (for the men in your life who may want to pamper alongside you).
Think Head to Toe
With skin care this good, your hair, nails and body deserve a little lovin' too. From a shea butter moisturizer to a luxurious body scrub to hair masks and pedicures and beyond, think about a full body experience. If you're having a spa night solo, enjoy a bath of perfectly warm water (complete with your favorite bath bomb or bath salts) as your mask works its magic. Whip up a simple, homemade hair masque with ingredients we love like honey, coconut oil, and apple cider vinegar. And don't forget the pedicure!
Try Something New
Since you're dedicating a little time for yourself (and your friends), now is a great time to try something new. We love pampering treatments like dry brushing your skin, or using a chilled skin roller.