14 Unique Social Distanced Valentine Date Nights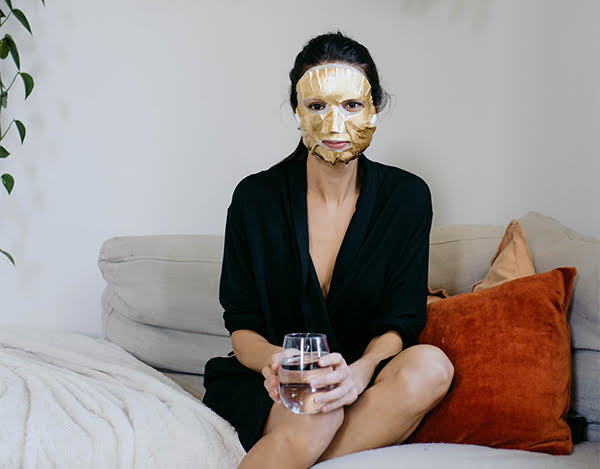 In this article :
Ideas for A Safe, Social Distanced Valentine's Day or Date Night
Trying to invent new and creative date nights in the middle of a global pandemic is not always a priority. We're coming up on a year of socially distanced date nights, and it's tricky to keep things fresh and special. So, how do we make a unique, safe, and romantic Valentine's date one to remember?
Whether you're looking for Valentine's day dates, evening dates, at-home dates, or socially distanced dates, we've got 14 date night ideas for every couple and price point.
1) Schedule a virtual wine tasting
If sampling fine wine with your love is your idea of romance, this is the perfect social distance date night. From the comfort of your home, enjoy a personal virtual wine tasting with your Valentine. Many wineries are offering them for free or nominal fees, however, you'll be responsible for sourcing your own bottles of wine. However, some offer shipping the wines directly to you.
Bouchaine to give you the Napa Valley experience. With various package options available at a range of prices, Bouchaine will curate the wines and send them directly to your home with overnight shipping as an option. If you love a cheese or chocolate pairing, those are offered as well. Best yet, you schedule the virtual tasting for the evening of YOUR choice. 
2) Host an At-Home Spa Night
For a relaxing, sweet date night, creating an at home spa night with your Valentine is just the trick. FRANZ offers the world's first microcurrent face mask, perfect for a special night of pampering. 
For women, try the SAINT 21 Gold Microcurrent Facial Dual Mask or the Premium Microcurrent Facial Dual Mask. For men, FRANZ formulated a face mask specifically for their needs: Homme Care Men's Microcurrent Facial Dual Mask. We even offer one to fit men with beards.
Make your romantic at-home spa night special with matching robes, champagne, candles, and classical music. Up the romance by using massage oils and lotions to help each other relax.
For ideas to create a full at-home spa night experience, check out our blogs on setting the mood. If you are looking for a Valentine's home spa party via Zoom with your friends, we have a blog for that too!
3) Rent a Private Movie Theater
Upgrade movie night! If you and your Valentine are movie lovers, AMC offers an opportunity to rent private movie showings. With a safe and clean environment, you can go out to enjoy the big screen safely and while social distancing, starting at $99. Don't forget the popcorn!
4) Drive-In Movie Theaters
For a burst of nostalgia, perfect for a social distanced date night, find a drive-in movie theater in your area. Not only will you be able to cuddle up for a romantic evening to watch a movie, you'll be safely distanced from the comfort of your own car. Pack a picnic dinner for dinner and a movie date night. If there are no drive-in's in your area, try renting a projector and turning your yard space or garage into a makeshift movie space.
Drive up concerts are also a new experience during this time, so if live music is more up your alley, see if there is one playing locally.
5) Backyard Camp Out
To enjoy a little cozy stargazing, grab a space heater or light up a fire pit and some blankets and enjoy the chilly February air. A hot toddy or boozy hot chocolate is the perfect compliment to the evening.
If you've don't have a backyard, booking a private cabin is a great way to kick this idea up a notch. Try Getaway to find a socially distant, cozy weekend away experience.
You can also look to find if your local park offers a fire pit. Grab blankets, sleeping bags, and plenty of layers to turn your park date into something extra special.
6) Take a Cooking MasterClass
If you miss fine dining, for your Valentine's date night, learn from the best and take a virtual cooking MasterClass. From chefs like Gordon Ramsay to Wolfgang Puck to Thomas Keller, there is a MasterClass for all levels of known-how.
You could also learn to make a favorite dish through AirBnB's online experiences. Make Mexican Street Tacos with a Pro Chef or make Pasta with the Grandmas in Italy or Make Tokyo Sushi Roll at Home with a Pro. Impress your date with a restaurant quality meal or cook together. Or, as one of you prepares the meal, the other can concoct a signature cocktail for the evening!
7) Learn to Tango
If dancing is more of your vibe, you can virtually learn the seductive art of tango, right from your living room. For beginners, try Tango Intro by Argentinian Experts, an intimate experience that will get your heart racing, feet moving, and light your mood on fire.
8) Have a 1:1 Black Tie Event
Pull out your fanciest outfit and have a private gala at home all to yourself. Order in from your favorite restaurant, dim the lights, and create a special playlist. After dinner, turn your living room into a dance floor and enjoy a romantic at-home dance just the two of you. You can turn your TV into a virtual fireplace for an even warmer mood. Don't forget a decadent dessert!
9) Take a Virtual Vacation
If you and your honey are usually jetset, taking a virtual vacation might be just the thing. AirBnB offers travel experiences from your own home from virtual tours to quizzes and trivia to learning skills and more. With options from all around the world, you and your date could check out Secrets of Venice with a Born Venetian or Forest Bathe in Kyoto's Sacred Mountain or a Concert from Iceland.
10) Book an Escape Room
Are you and your date competitors and puzzle lovers? Escape rooms have gone virtual! Hosted through zoom meetings, The Escape Game offers a challenging adventure safely from home. These 60 Minute Adventures will get your brain and heart racing. If you're missing an in-person experience, many of their locations still offer private, safe experiences at their locations.
11) Have a Few Laughs
Laughter is a great way to let it all go, particularly when we've been cooped up for almost a year. If comedy tickles you and your date's funny bones, you've got great options for Valentine's Day. Nowhere Comedy offers virtual stand up shows through Zoom. Get the full comedy club experience with mics and cameras on (optional), so you get to see a real audience enjoying the laughs along with you. Drag Queen shows have also gone virtual for an evening that is sure to entertain.
12) Book at 4 Star Stay-cation
We may not be traveling, but that doesn't mean you can't book a romantic hotel suite for you and your date. Is there a fancy or boutique hotel in your area you've been dying to try? Stay near home but mix it up by booking a night somewhere else for the evening. Order in from a restaurant you haven't tried or indulge in room service. You could spend your whole evening staying up late to enjoy each other's company, or simply sleep in.
13) Destress and Connect with Couples Yoga
Embrace a moment of zen with your love through yoga and meditation practices. Try a virtual Restorative Contact session. Restorative Contact is a mindfulness and empathy practice consisting of touch and weight-sharing, slowing down, inviting stillness and allowing the body to rest. Participants leave feeling relaxed and connected.
14) Step Out of the Box
During a time we're so cooped up, unique experiences might be hard to come by. Try something kooky, or out of your comfort zone, or just something totally niche. Maybe try a UFO Watch & Night Vision Goggle Tour or a Private Astrology Reading & Natal Chart or try a Self-Love Spell Creation Course. If it sparks exciting, intrigue, or curiosity, give it a try! New experiences bring loved ones closer together and you might find a new level of bonding, even if the experience turns out to be a little ridiculous.