Facial Mask Benefits, Sheet Mask Types, How Often You Should Use One and FAQs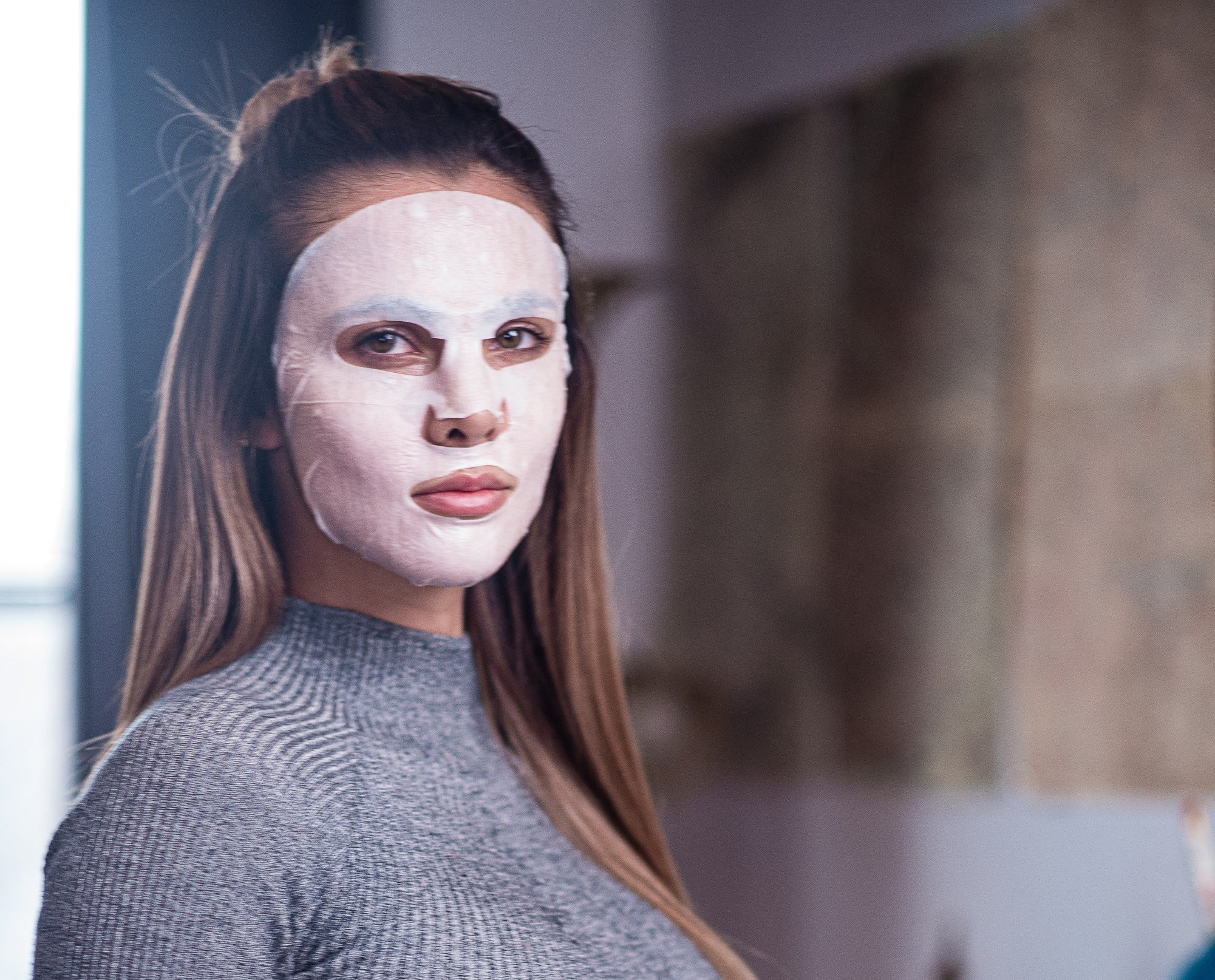 In this article :
In this blog we answer popular facial mask (sheet mask) beauty questions from "What is my best face mask routine" to "When and How to Use Face Masks"
To mask or not to mask?  The answer should always be YES!  A lot of people ask- Do face masks really work to heal skin?  Again -YES- our masks are made for all skin types and ages!  Our Microcurrent Facial Dual masks are great for a quick boost but when used over time you will notice smoother, more hydrated skin and your natural glow will return. They are known as an at-home-facelift with no downtime. Let's get into the nitty gritty of your mask routine.  With so many face mask options, sometimes it's hard to tailor your perfect regimen.  We have taken your questions to our product development gurus, aka "Mask-perts", to shed some light on these general/commonly asked questions.  Each month we will deep dive into additional mask and skincare questions, so please keep your feedback coming! 
How to use the FRANZ Dual Sheet Mask System
How long does a face mask work?  How do you get the best
results

 out of a face mask? 
We recommend using a mask twice a week for the first two weeks, then tapering off to once a week for long term maintenance.  It is great to do a skin boost as the seasons change or if you are noticing dull or sagging skin.  Just like any treatment getting into a continuous routine is key.  Our Tissue X™ technology gives off gentle, healing waves that are toning your skin, similar to exercising.  No one expects to get 6-pack abs from 1 set of crunches, for long-term results regular usage is key!
How do I choose a face mask that is best for my skin type?
We have formulated our masks to work for any skin type.  If you have oily skin, they will not make you break out or dry you out.  Our masks will balance your moisture levels to ensure maximum hydration.  All masks are your face lift at-home featuring our award-winning Tissue X™ technology. There is no wrong mask!
What mask is best for the first signs of aging? 
FRANZ Premium Microcurrent Facial Dual Mask is perfect for when you first start noticing signs of aging.  It reduces the look of fine lines, and instantly smooths, hydrates and revitalizes skin. 
FRANZ Jet Microcurrent Facial Dual Mask is similar to our Premium Mask but more lightweight.  This mask hydrates but also evens out your skin tone, perfect for acne scarring, hyperpigmentation, redness and even sunburns.
What is the best facial mask for aging skin (anti-aging)?
Saint 21 Microcurrent Facial Dual Mask is recommended for deep anti-aging; your entire face will be treated, but this mask also focuses on the delicate under eye and around the mouth areas that are typical signs of more advanced aging.  The gold coating allows for better adhesion which boosts ingredient delivery by 50%, leaving skin tightened and toned also ultra moisturized.
What face mask is best for me if I have dry, damaged or sunburned skin?
This is a two-fold question.  Our best "healer from within" is our Stem Cell Culture Medium Ampoule.  This stimulates cell regeneration, which helps to repair skin and protects the skin barrier. This is perfect for after a day at the beach, but make sure you apply right away!  Our microcurrent masks will help deliver these healing ingredients 6x deeper into skin thanks to our Tissue X™ technology.  If more advanced aging is your concern, we suggest the SAINT 21 Microcurrent Facial Dual Mask, as it includes 4 deluxe spots that focus on the delicate skin around your eyes and mouth.  Otherwise, our Premium Microcurrent Facial Dual Mask applied over the ampoule will give you a facelift at home and assist in repairing any skin issues.
What kind of skin products pair well with the mask? What is the "order of operations"?
When it comes to face masking, layering up is key!
For the full face routine we recommended:
Stem Cell Culture Medium Ampoule- This stimulates cell regeneration to help your skin's natural repair process, leaving your skin with a rejuvenated glow.
Any Microcurrent Facial Dual Mask- Your non-invasive Facelift at home!  Use our Tissue X™ technology to deliver the ingredients of the serum 6x deeper into your skin resulting in the reduced appearance of fine lines, tighter and more hydrated skin.
How do you incorporate serums with a mask? 
Your face will be revived and ultra-moisturized after your mask but don't forget the final step!  Once you are finished masking, allow your skin to absorb all of the ingredients, then top with one of our serums or moisturizers.  It is key to use either a serum or moisturizer in the morning and night to supply your skin with nutrients and lock in hydration.  
Dewy Essence Lightweight Face Serum- This serum feels as soft as feathers but packs serious hydration to strengthen your skin's natural defenses.  Great for sensitive skin, to even out irritation but visibly plumps and smooths, leaving you with a sheer, dewy glow! 
Everyday Essence Face Serum- A great option if you are worried about dull or dry skin but still want the lightweight gel-like texture of a serum.  Perfect for fighting the first signs of aging by improving skin's elasticity and smoothing.  
Rose Quartz Moisturizing Face Cream- Both beautiful and powerful these rose ingredients (rosewater and rose oil) provide deep hydration and soothes irritation. AKA "Winter Skin!" Hydrolyzed collagen helps build skin elasticity and plumping for a youthful texture. 
Should I use a face mask in the morning or night?
Anytime of the day!  Our masks are ideal before applying make-up.  They hydrate, plump and smooth skin, building the perfect surface for applying foundation.  Just make sure you have a full 20-25 minutes to wear the mask.  For a mini spa at-home moment, de-stress from the day, cleanse your face and apply a mask.  After the mask, top with a serum and your face will be basking in nutrients all night, healing while you sleep! 
Are there any products that should be avoided when masking? 
When applying any FRANZ products, it is important to start with a clean palate aka skin, as this allows the technology to work better on your skin.  We do not recommend using exfoliants or scrubs, as the particles can be left behind, which does not create an ideal surface for the microcurrent technology.